The award-winning Academy Restaurant at Cheshire College – South & West's Crewe Campus hosted its first Gourmet Evening of the academic year on 28th September, assisted by special guests from the British Royal Air Force (RAF).
Taking inspiration from the Battle of Britian and civilian life during World War II, Chef Bradley Porter-Duffy curated a five-course meal that featured much-loved ingredients that were never rationed in the UK.
The Restaurant displayed RAF branding and decorations throughout the dining area whilst the RAF Chefs shared their expertise with students in the kitchen. Level 2 Hospitality and Catering student, Natasha, said: "The atmosphere has been amazing; you really feel like you're being prepared for a career in the industry."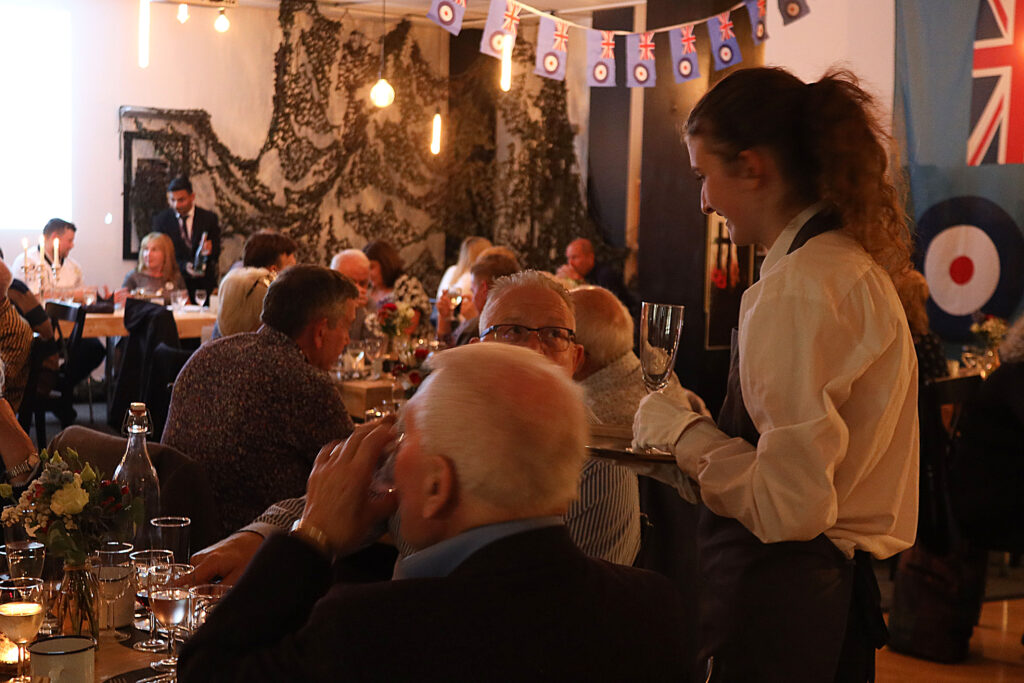 The College's Academy Restaurants at both Crewe and Ellesmere Port Campus provide students with the opportunity to learn key industry skills and put them into practice during every-day service for the local community, in national competitions and commercial events outside of the College.
Their Gourmet Evenings are often sold out each year and feature collaborations with the College students and prestigious chefs.
The Crewe Academy Restaurant holds several industry accreditation accolades, including Gold Accreditation & Centre of Excellence for Food & Beverage Service from People First, and AA 'Restaurant of the Year', 2012 & 2019, showing a commitment to excellence and customer service. Most recently, the restaurant were awarded the 2023 'UK Young Restaurant Team of the Year 2023′ title.
The expertise and guidance the RAF provided the College's students and the evening's diners is guaranteed to leave a lasting impression.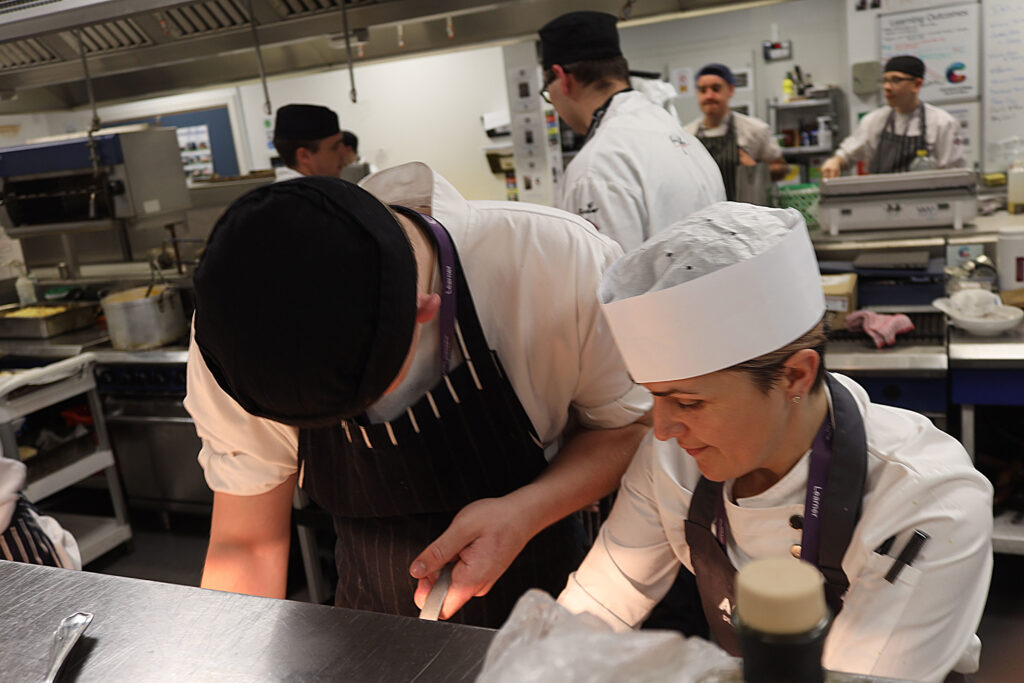 The RAF's Ellen Thomas commented: "You get one to one moments with the students where you can instruct them and give them feedback. They'll be completely honest with you too, which is great."
View the five-course meal in detail below.
Courses
Amuse bouche: Lord Woolton pie with sorrel leaves and burnt onion powder
Starter: Pork faggots with onion consommé, picked radishes and candied beetroots
Fish: Battered cod and shoestring fried potatoes with mint pea purée and tartar emulsion
Main: Fillet of beef with butternut squash purée, buttered chard and champ potato croquette
Dessert: Carrot cake with salted caramel and cream cheese buttercream
The College's Hospitality and Catering courses enable learners to gain experience and industry skills in the Academy Restaurant, and the opportunity to provide catering and gain experience at corporate events and Gourmet Evenings.
To find more information on the upcoming Gourmet Evenings held at the award-winning Academy Restaurant, visit the College's website at https://www.ccsw.ac.uk/academy-restaurants/.