Cheshire College – South & West has been excited to welcome a cohort of Brazilian students to study at its Crewe and Chester Campuses. 
The students, who are from the state of Paraíba in Northeastern Brazil, are visiting as part of the College's International study programme. Over the years, Cheshire College has developed a number of partnerships with schools and other educational establishments around the world, welcoming over 2,000 students and teachers through its doors to date.
Seventeen-year-old, Arthur, said that he was enjoying his classes at the College, especially the more unusual lessons such as Photography: "We're practicing how to take professional photos at the moment, and I'm really enjoying it." Arthur, like most of his Brazilian classmates, has said that this is his first time in the UK.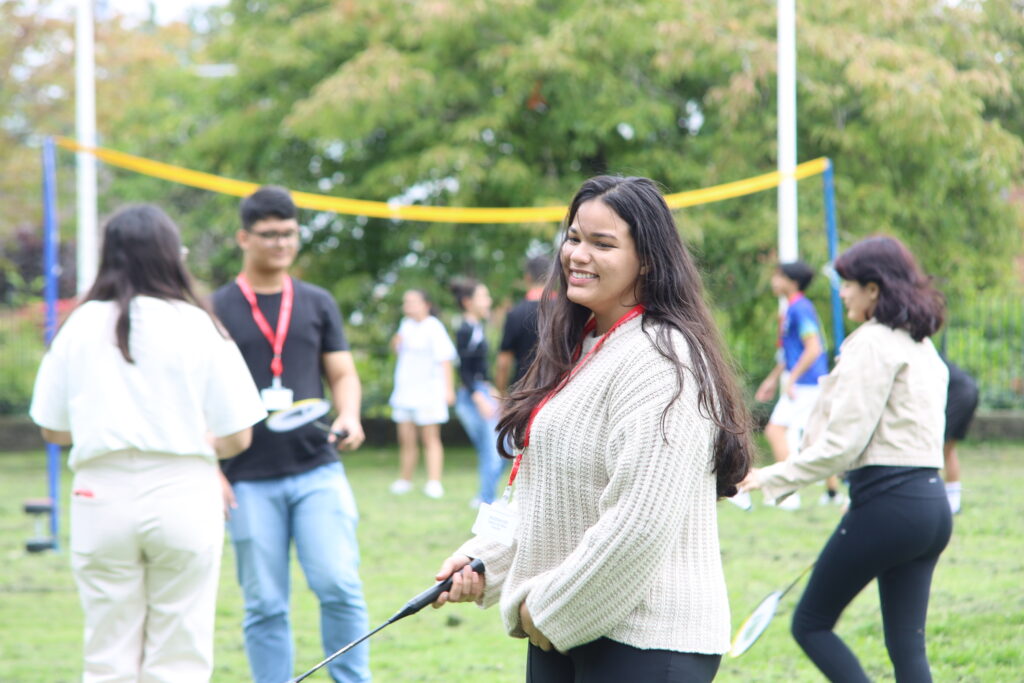 Students have experienced life at both Crewe and Chester Campuses and have found much to enjoy at both sites. Gabriela shared what she liked to do on the Crewe Campus: "I have dance and drama lessons at Crewe, and these are my favourite subjects, so I really enjoy going to this Campus."
Fellow students Adson and Evelin were also complimentary about the College and life both inside and outside of the classroom; with Adson commenting on the quality of the teaching staff, while Evelin said that she enjoyed the free time in between lessons when students can enjoy extra-curricular activities and meet other students from the UK.
The students are staying with host families during their visit; people from the local community who have offered to house the students and help them to learn about British life and culture. Seventeen-year-old Heitor said that he often goes for days out with his host family and is looking forward to an upcoming trip to Chester Zoo.
International Programmes Manager Glyn Smith said that the students had made a positive impression around College: "We have been delighted to host the students from Paraíba; all their lecturers have said what fantastic students they are. We have also been teaching them about life in the UK and helping them with their English, and we're in awe of the progress they have made."
To find out more about our International offering or how to become a host family, visit www.ccsw.ac.uk/international-students.