Students at Cheshire College – South & West's Ellesmere Port Campus were invited to attend a seminar in September hosted by Paralympian athlete, actor and motivational speaker, Isaak Dalglish.
Isaak is a professional badminton player who has won European and world championship medals. He has since branched out into the world of film and TV, having secured roles on Channel 4's Rise and Fall, Game of Thrones, and the upcoming movie Paddington in Peru.
Isaak delivered a seminar to students from several departments including Sport and Public Services, Travel and Tourism and Health and Social Care. As well as discussing his sporting career, he also shared words of wisdom around life after College, his own university experiences and the importance of resilience.
When asked about how it felt to be speaking at the College, Isaak said: "It's a pleasure to be here. There's a relaxed atmosphere when you're walking around, and you really get the impression that the students have a voice. Lecturers can give feedback to students, but students can also give feedback to lecturers, it's a nice fifty-fifty."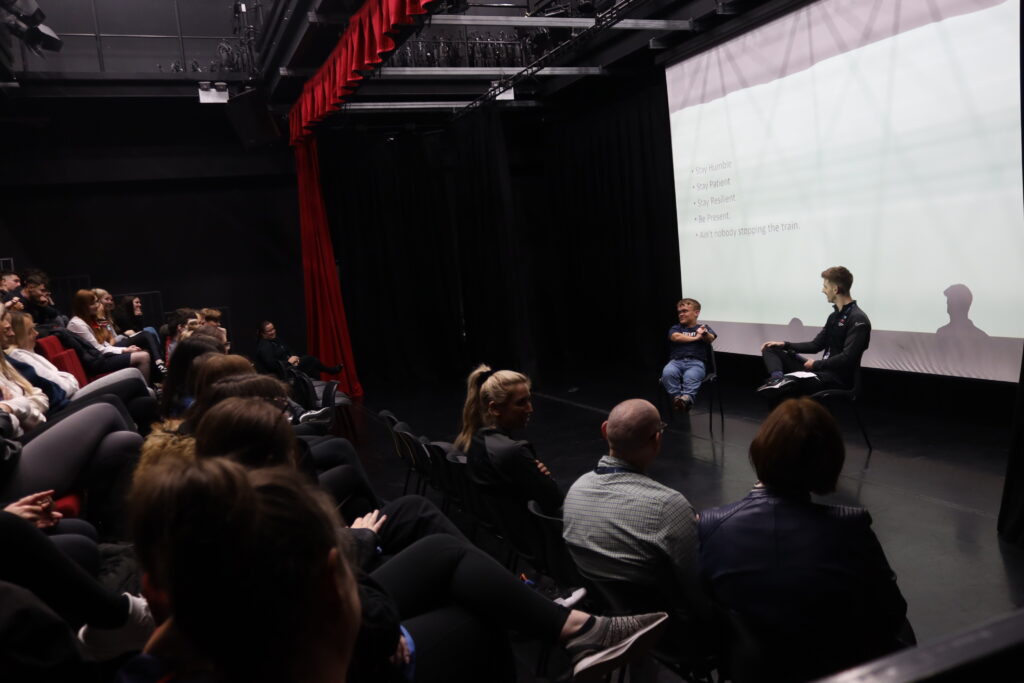 When asked about how students and staff can learn to see someone as more, Isaak responded: "Let's say there's a new student on-site. They're a bit nervous, they've got some anxiety. Try to greet them with open arms. Don't judge them based on how they look or where they come from, especially in this day and age. Close friends and family are so important, and you could be that close friend to someone in their time of need."
Isaak's seminar was an engaging event for the students, including seventeen-year-old Amy, who said: "I really liked Isaak's talk around good friendships and knowing how valuable they are. He's obviously a really successful badminton player but his relationships with other people have played a big part in his life too."
Cheshire College are now accepting applications for September 2024 for those interested in studying a diverse range of subjects, designed to provide students with combined skills and knowledge that will fully prepare them for the next exciting stage of their life.
Visit www.ccsw.ac.uk to find out more.