Cheshire College – South and West hosted the Cheshire and Warrington Pledge Crewe and Nantwich Careers and Education Fair at their Crewe Campus on the 5th October. 
Students from local secondary schools in Crewe were invited to attend the event, along with Cheshire College's own cohort of students, and members of the general public from 4pm-6pm.
Over two thousand students sought advice, information and inspiration on their next step into careers and jobs from the many exhibitors that were at the event including Bakkavor, Bentley Motors, British Army, Mid Cheshire Hospitals Trust, NHS and Right at Home.
There were also multiple higher education, further education and independent training providers present throughout the day.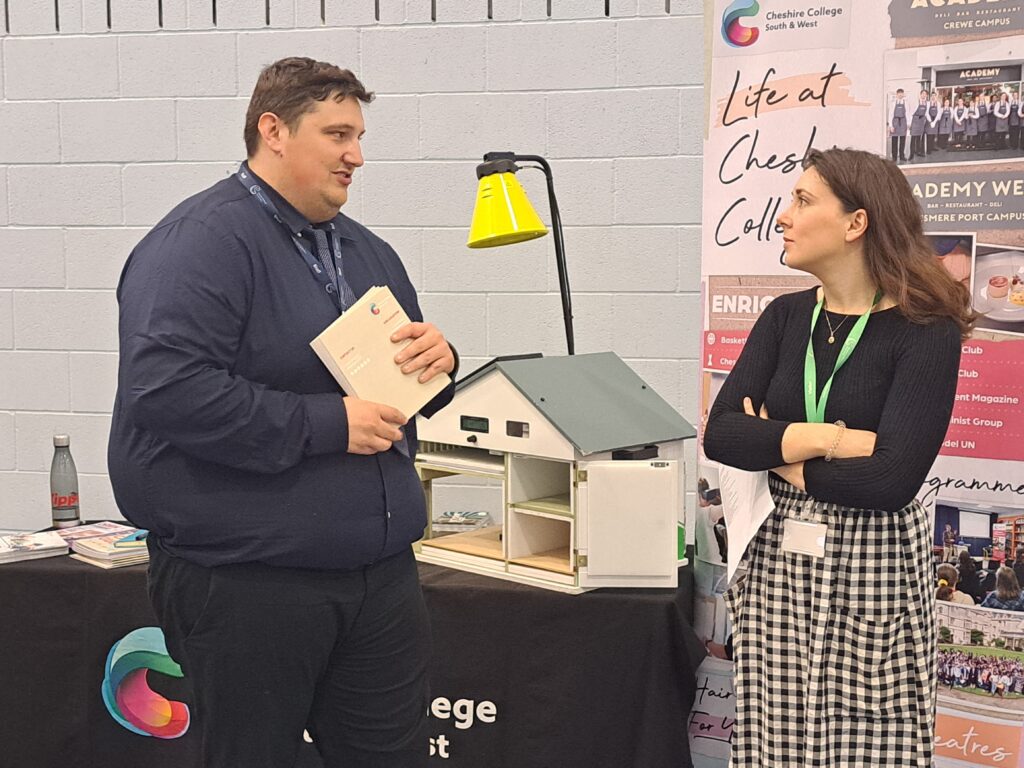 CEIAG Supervisor, Simonetta Pearce, said that the event had been a great success with all who attended it: "We've welcomed even more people than we did last year, which is a huge achievement. It was great to see so many young people thinking seriously about their futures and engaging with our guests to explore their options."
The Cheshire and Warrington Pledge Partnership consists of a team of people from across the education, commercial, and community sectors who are proactively working to ensure that young people and individuals looking to gain qualifications and skills can find local opportunities that will benefit their careers and prospects.
The Pledge Careers Fair will be visiting Cheshire College's Chester Campus on the 19th October and Ellesmere Port Campus on the 2nd November. You can find out more and book a spot at https://cheshireandwarringtonpledge.com/events.