Leaders from across the North West came together at Cheshire College – South & West's Ellesmere Port Campus to provide an update on net zero activities that have taken place in their regions within the last 12 months.
Hosted by the Cheshire and Warrington Local Enterprise Partnership, the event followed the COP26 in order to discuss key progress, particularly the hydrogen activities underway in the region, and showcase collective approaches to working between North West leaders.
Taking place at the award-winning Academy West restaurant at Cheshire College, event attendees enjoyed breakfast whilst engaging in a Q&A panel discussion and providing their opinions on net zero opportunities and challenges across their regions.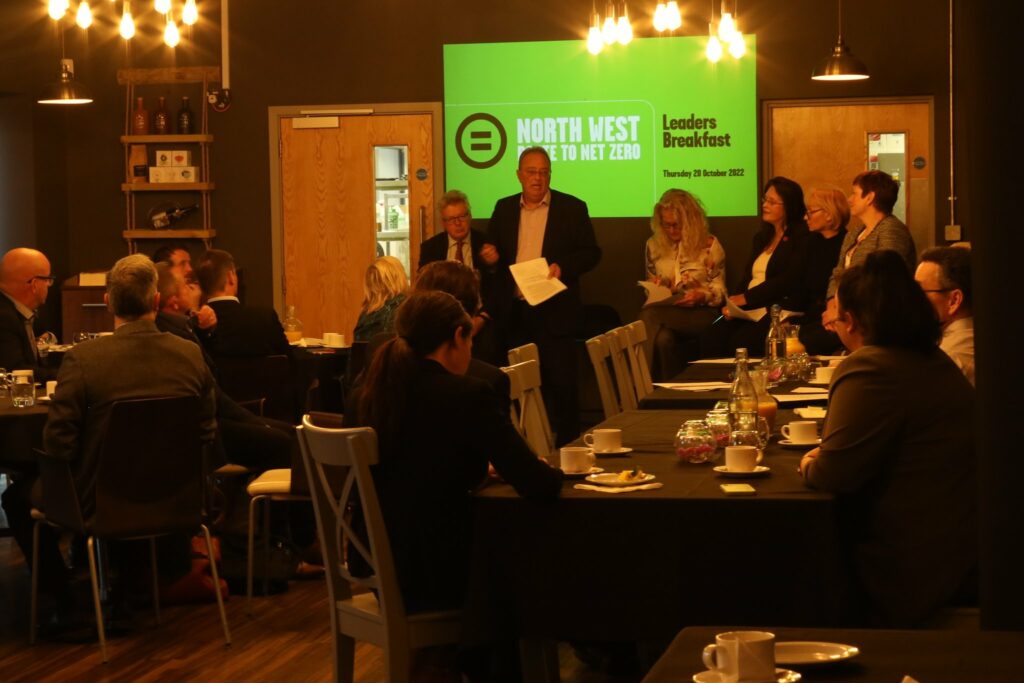 Deputy Principal of Cheshire College, Helen Nellist, added: "It was fantastic to host such an important event and be a part of a discussion that will ultimately benefit our students, their families and the wider community.
"We want a green, sustainable future for the next generation. That's why we place an incredibly amount of focus on green skills and technical qualifications at the College, and provide state-of-the-art facilities and specialist equipment and digital software across all three of our Campuses that prepares students for a successful future."
The event was the first of a series that will take place throughout the next two years. Following the breakfast, the event's attendees arrived at the Route to Net Zero summit at Ellesmere Port's Civic Hall.
Cheshire College hosted a Climate Change Careers Event for its students, schools and local universities in collaboration with Agent Academy, Route to Net Zero, Cheshire West and Chester Council, Net Zero North West, North West Business Leadership Team and Cheshire and Warrington LEP.