Cheshire College – South & West was honoured to welcome acclaimed chef Exose Grant for a Gourmet Evening at the Ellesmere Port Academy West restaurant.
The 'Masterchef: The Professionals' finalist prepared a five-course meal at the exclusive event, with the assistance of the College's Hospitality and Catering students.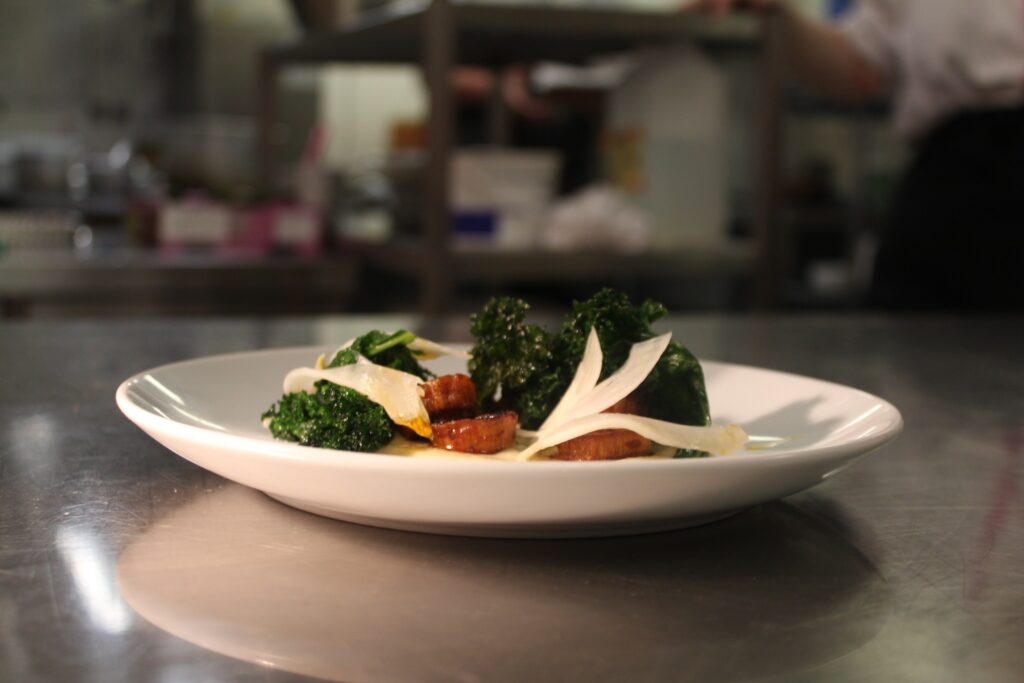 Grant, who previously showcased his culinary flair through five-course meal at the College last year, said: "Working alongside the students is great. They've got drive, they're willing to learn, and I can see their passion. They've got good careers ahead of them."
The College's highly trained Hospitality and Catering students are an integral part of the Academy West experience, as students work alongside their industry-trained teachers and special guests to create and serve fine-dining dishes, using locally sourced products.
When asked about his impressions of Academy West, Grant said: "The Academy West restaurant is designed beautifully. My family came last time as well, and they really enjoyed it."
The award-winning Academy Restaurants are based at Cheshire College's Crewe and Ellesmere Port Campuses and are open for reservations from members of the public. They boast à la carte menus, gin-tasting events and gourmet evenings with well-known chefs.
Cheshire College are now accepting applications for September 2023 for those interested in studying a diverse range of subjects, designed to provide students with combined skills and knowledge that will fully prepare them for the next exciting stage of their life. Visit www.ccsw.ac.uk to find out more.