Cheshire College – South & West commemorated Remembrance Day on Friday 11th November 2022 across all three of their Campuses during a College service led by its students.
Led by Protective Services, Performing Arts, Business and Travel and Tourism students, the service was attended by staff and students across the Crewe, Ellesmere Port and Chester Campuses, and served as an act of remembrance to commemorate the contribution of all those military and civilian servicemen and women in the two World Wars and later conflicts who made the ultimate sacrifice.
Including poignant readings, the playing of the Last Post and a 2-minute silence, the service honoured those who died in war and provided all in attendance an opportunity to reflect.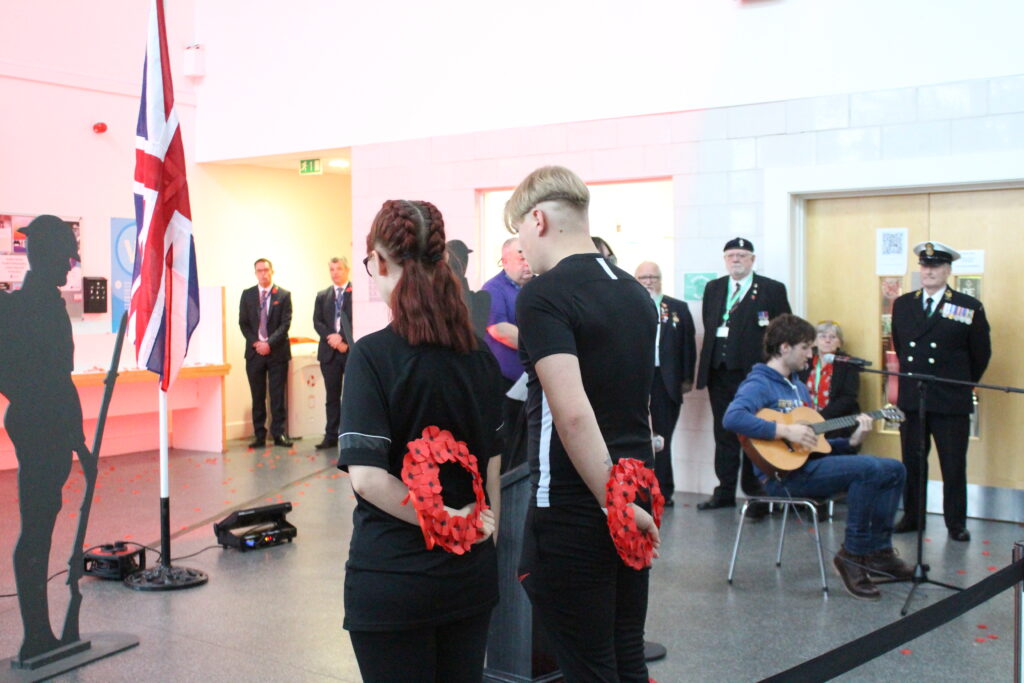 Jack, a Protective Services student who helped lead the parade before the service said: "I'm proud to be part of the service today. It is really important to commemorate our fallen soldiers and the people who served our country, so it means a lot to be a part of the event."
Principal and CEO of Cheshire College, Dhesi OBE, added: "he Armistice commemoration is always an important event in the College year, I am very proud of the way our students have conducted themselves and the respect shown in today's service. As a College, we teach our students about the significance of the sacrifices that came before them, and the traditions in which we honour those who lost their lives."