An adult student at Cheshire College – South & West has qualified for the Concept Hair Magazine Learner of the Year 2023 competition.
Emma Jane Reid, a Level 3 Barbering student from Ellesmere Port, will be competing in the Barbering division of the live finals at Telford College in March.
The national competition gives the next generation of hairdressers and barbers the chance to be recognised for their hard work and to show off their creativity.
Concept Hair's judges received over 2,000 entries for Learner of the Year 2023, in categories ranging from Barbering, to Styling, to Colouring; making Emma one of only 48 hopefuls to qualify for the finals.
During the upcoming competition, Barbering contestants must showcase their skills by creating a Red-Carpet themed look which "effortlessly attracts the paparazzi."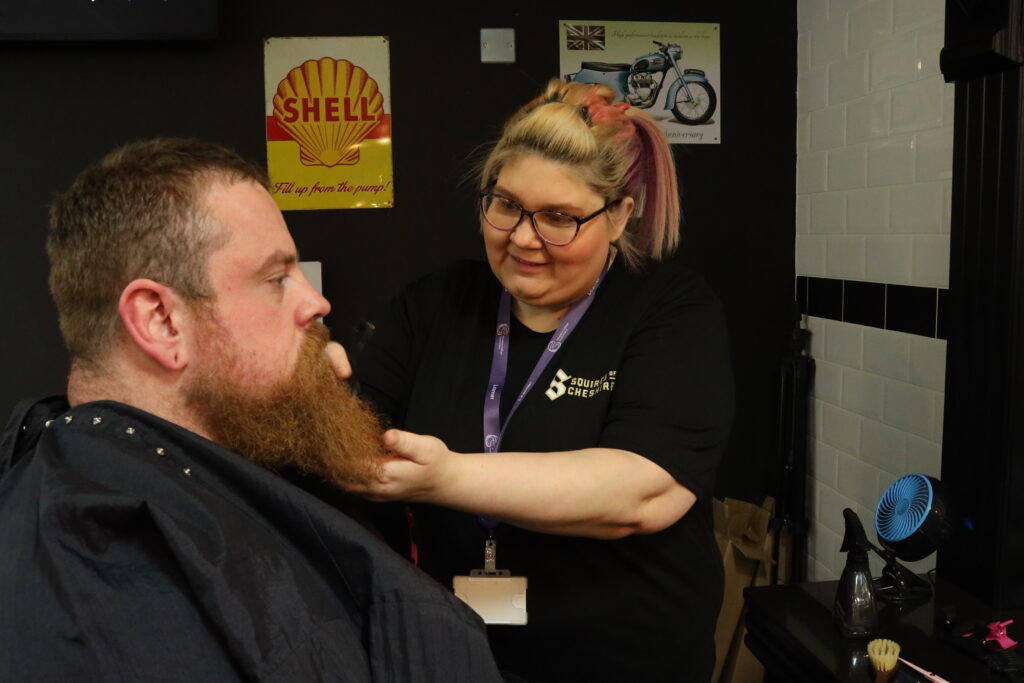 In response to the news that she had been selected for the finals, Emma commented: "I'm overwhelmed to have qualified for the final round of Concept Hair Learner of the Year; never did I think that I would be selected.
"Cheshire College has really opened a door to new prospects for me. Due to suffering physical and mental health illnesses from a young age, I wanted to challenge myself and try something fun and creative, which Barbering really is!"
Lecturer Joanne McKay said that Emma's success was: "Evidence of her talent, creativity and passion. Emma is an extremely dedicated and conscientious student, and we're all so proud of how far she's come on her journey with us. We're very excited to see what she achieves at the finals in March, and we'll be cheering for her all the way."
Hair and Beauty students at Cheshire College have access to cutting-edge facilities which enable them to develop their skills to the highest levels by providing real service to real customers.
Cheshire College are now accepting applications for September 2023 for those interested in studying a diverse range of subjects, designed to provide students with combined skills and knowledge that will fully prepare them for the next exciting stage of their life.
Visit www.ccsw.ac.uk to find out more.