Cheshire College – South & West's Chester Campus has received a generous donation of two 3D printers for its Digital Hub, courtesy of one of the College's employer partners, Altimex Ltd.
Altimex Ltd. is an award-winning fibre optics solutions company and industry acclaimed lights specialists with over 25 years' experience.
The donations were presented by the company's Managing Director, Davinder Lotay, who is also one of Cheshire College's External Governors. An experienced manager within the private sector with a particular interest in encouraging lifelong learning and STEM, Davinder said of the donation: "Today, I've donated two Ender 3D printers for Chester's Digital Hub. I believe most learners will be very familiar with this model; it's industry-standard software which students can use to create fully-realised models."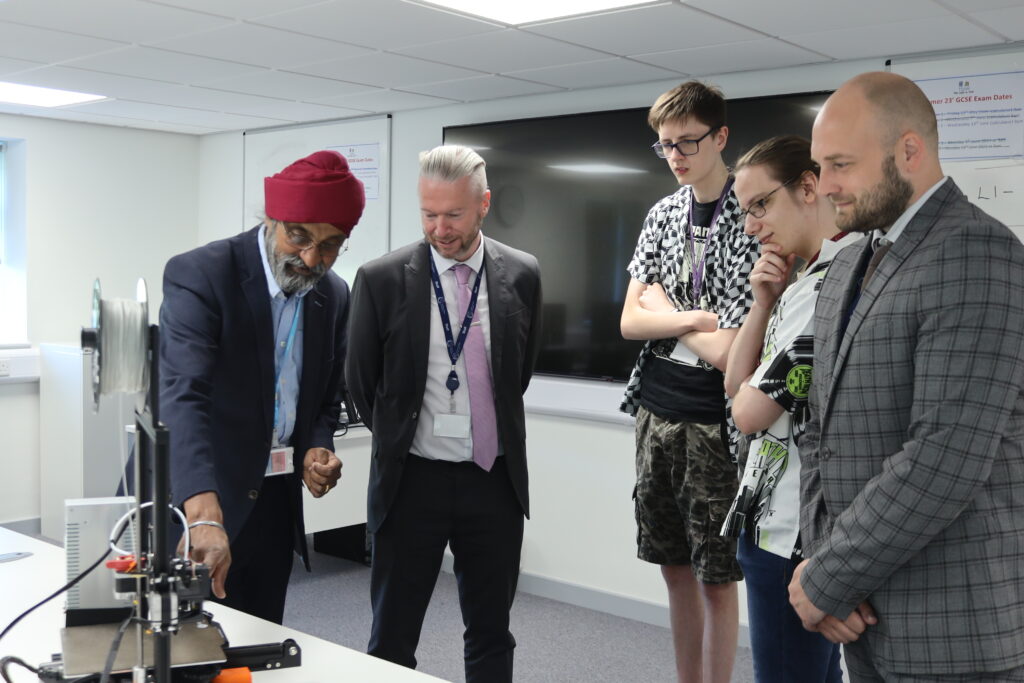 "I'm hoping the Ender 3D printers will help to make the student's learning more tangible, as they will be putting theoretical knowledge into practice and bringing their models to fruition in some way." 
The importance of digital skills and access to technology has never been more apparent, and Cheshire College is on a mission to support the community in this through 'The Digital Hub' initiative. Cheshire College's Chester Campus is home to the Digital Hub newbuild, which is equipped with industry-standard technology and equipment to enhance student learning.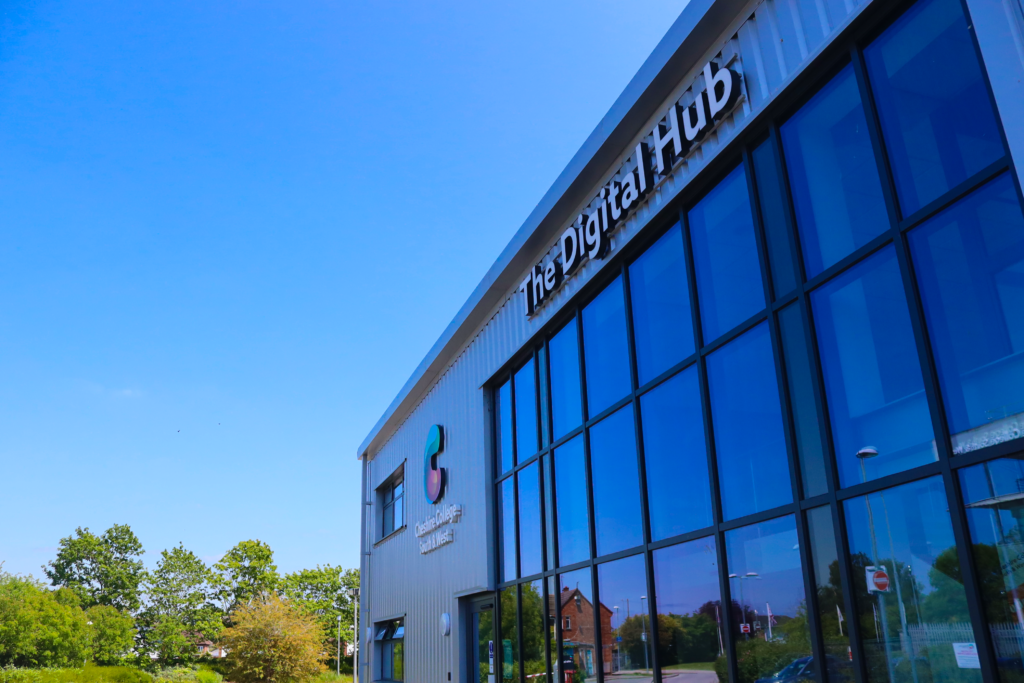 When asked how this newest donation would impact the students, Benjamin Bennett-Stanley, Assistant Director for Science, Computing and Business said: "Today's donation from Davinder is fantastic. This is really going to benefit our students and give them the experience they need for the world of work. They can go out there and use this equipment to benefit their own learning and then develop that knowledge and refine their existing skills."
One of the many students who will benefit from the 3D printers is twenty-year-old Bartosz Otfinowski, who is studying towards a Level 5 Higher National Diploma (HND) in Computing. Bartosz started studying at Cheshire College after realising that his lifelong interest in Computing was something which he wanted to pursue professionally.
Commenting on the donation from Altimex Ltd., Bartosz said: "I think these 3D printers are going to give us some very important skills for the workplace. It will really benefit other students too because for a lot of people – despite these machines becoming more and more ubiquitous – this might be their only chance to access this technology and put their practical knowledge to use."
The College has a proud history of collaboration with its business partners; working with over 500 local, national and international employers across a range of sectors. Employers can enquire about becoming a Cheshire College business partner by contacting employers@ccsw.ac.uk.
Cheshire College are now accepting applications for September 2023 for those interested in studying a diverse range of subjects, designed to provide students with combined skills and knowledge that will fully prepare them for the next exciting stage of their life. 
Visit www.ccsw.ac.uk to find out more.