A construction and engineering facility has been opened by Cheshire College – South & West, as part of a £10m+ investment.
The facility at the Ellesmere Port Campus features technologies such as 3D printers, CAD equipment, robotics and the new motor vehicle workshop, including a plug-in hybrid EV area for electric and hybrid vehicles, in addition to sector-specific equipment for carpentry, plumbing, joinery and brickwork.
The investment involved a large chunk of T Level funding, aiming to enhance students' technical training opportunities and equip them with the tools they need for industry.
Students studying T Levels and BTECs, and adult students enrolled on a variety of technical-based courses will use the construction and engineering facility each year for bespoke practical workshops.
The launch event was a chance to showcase the new facilities to various partners, including local employers and stakeholders, that will directly benefit from the new facilities.
The likes of Trac Precision Solutions, along with organisations such as the Cheshire and Warrington Growth Hub, were given an exclusive tour of the facility and shown all aspects of where the investment has gone, as well as the ways in which students and the wider community are benefiting.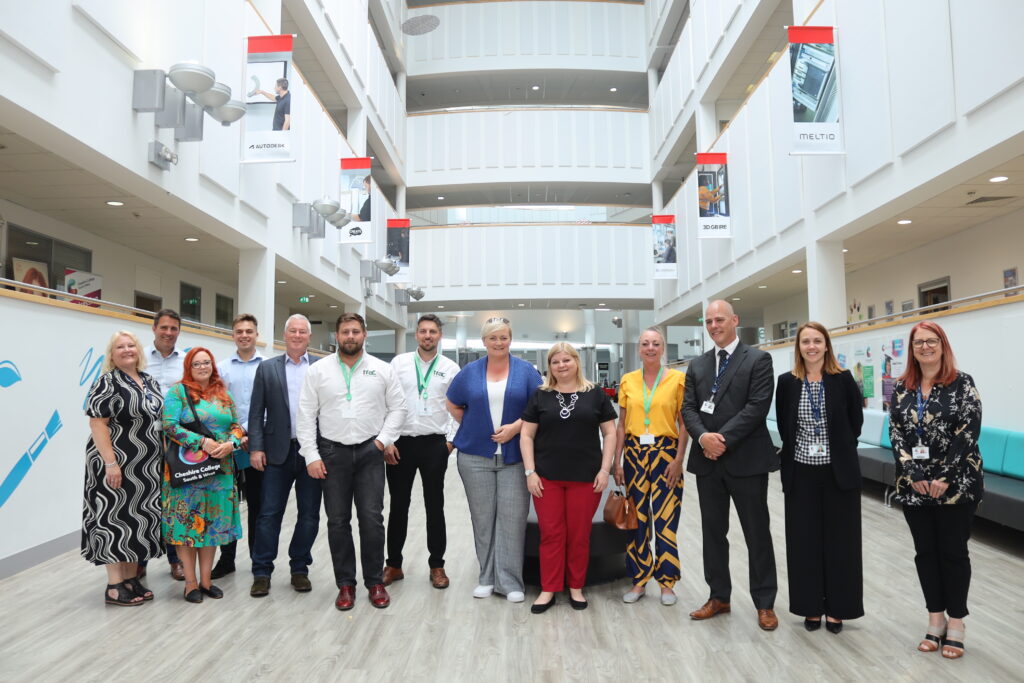 The College has worked closely with partner employers during the development of the construction and engineering area to ensure the facility contains key technical equipment that meets ever-evolving industry needs.
Mark Parsons, Assistant Principal of Curriculum at the College, said: "This investment was important to us as a college as the facility will be hugely beneficial to our students as well as the wider community.
"Students will have the opportunity to augment their training through access to world-class equipment and on-the-job experiences that will enable students to gain the skills they need to secure sustainable futures within the industry.
"We're grateful to the partner employers and organisations that came to the launch event and joined us in opening the fantastic new facilities. We were pleased to be able to show our guests what the facility has to offer and how it will improve learning experiences which will ultimately benefit the wider community and help to plug the skills gap."
The equipment and technologies at the facility are not just for 16+ school leavers, but also for adult students and the wider community.