Cheshire College – South & West is hosting round table events for students, chaired by inspiring female leaders, to mark International Women's Day at its Chester and Crewe Campuses.
At the start of the week [6 March 2023], Suzie Henderson, Creative Director at Chester's iconic Storyhouse theatre hosted students studying various courses, including art and fashion at the College's Chester Campus.
Suzie shared her story of equality and her career in the arts, as well as her passion for the industry that she's held from a young age. Despite this passion, Suzie found her path to success more challenging than those from more privileged backgrounds. Hard work and determination saw Suzie land her first senior role as Head of Creative Development at Contact Theatre at the young age of 25.
Suzie inspired the all-female round table audience by sharing her desire to encourage more people from all backgrounds into the arts, and the work she's been involved with past and present to make the industry more accessible to marginalised groups, including women, LGBTQA+ and people of black and Asian descent.
The students were encouraged to join in the discussions, sharing stories about changes they would like to see to feel safer and accepted on a day-to-day basis.
Suzie said: "I think it's really important that we continue to celebrate International Women's Day because even though we've made some strides with equality there's still a lot of work to be done, particularly for women from more marginalised communities. It's important that we focus our attention on the areas that need more work, but also by bringing everyone together to celebrate our successes."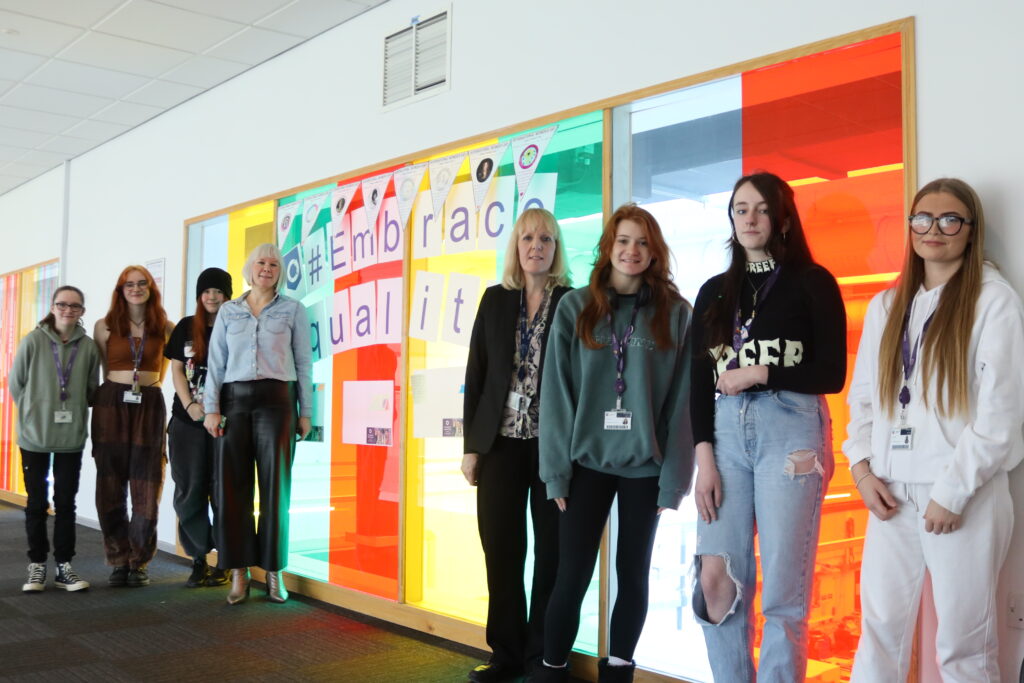 The College's Chester Campus boasts industry-leading facilities which include impressive art and design workshops, science laboratories and 4K video recording equipment, as well as a new Digital Hub and Business Centre.
Cheshire Colleges' Crewe Campus will welcome law and HR expert Ije McDougall on Thursday to continue the discussions. Ije is an author and keynote speaker that has been influential in the Black Lives Matter movement.
Nimisha Mistry-Miah, Assistant Principal of Learner Services at Cheshire Colleges – South & West said: "It's important for us as a college to showcase local female talent to the students – to inspire and encourage them to further successes regardless of backgrounds, gender or ethnicity.
This year's International Women's Day theme is #EmbraceEquity, a theme that seeks to get the world talking about why "equal opportunities are no longer enough."