Cheshire College – South & West is continuing to host round table events for students, chaired by inspiring female leaders to mark this year's International Women's Day.
On 6th March the College welcomed Storyhouse's Creative Director Suzie Henderson to its Chester Campus, who shared her story of equality and her career in the arts.
On Thursday 9th March it was the turn of HR & Employment Law Expert Ije McDougall, who has previously worked with the BBC, the Black Lives Matter movement and founded the Kairos Initiative – a charity dedicated to bringing relief to communities in Northern Nigeria who have suffered at the hands of Boko Haram and similar terrorist groups.
When speaking to students at the College's Crewe Campus, Ije shared her personal story of moving to the UK as a Black Nigerian woman and some of the obstacles which she had to overcome before she found success.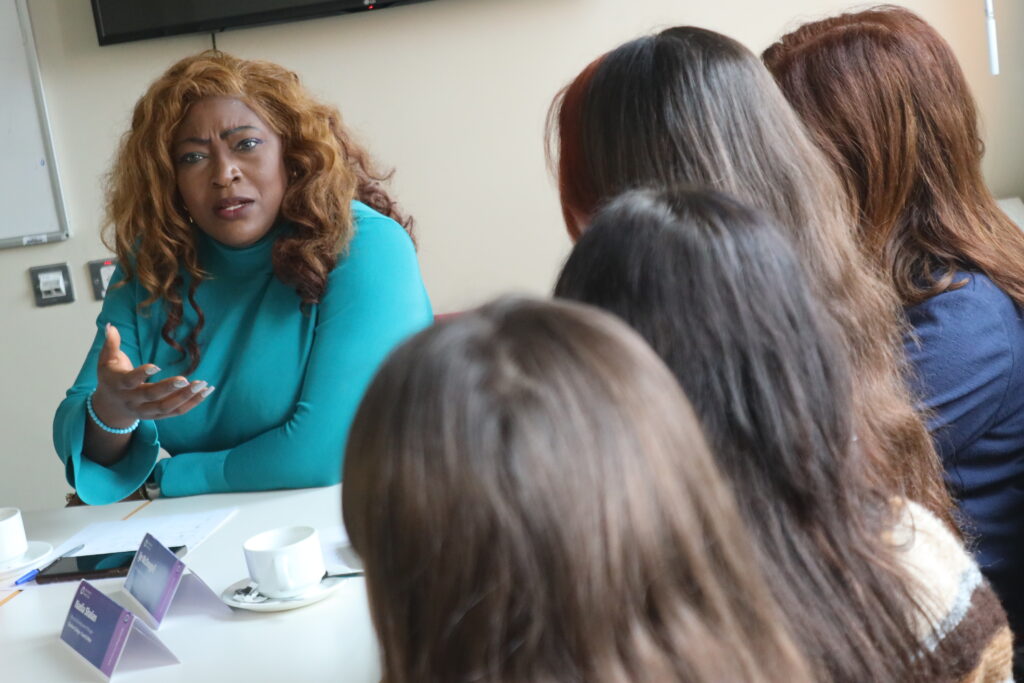 Discussions covered a broad range of topics, from the gender pay gap, to harmful cultural and religious practices which some women continue to face. A key talk also involved the difference between equality and equity; a reference to this year's #EmbraceEquity theme for International Women's Day.
The round table concluded with questions from students and discussions about the student's passions and hobbies, with Ije encouraging the group to pursue their interests and cultivate their talents.
When asked about the continued relevance of International Women's Day, Ije commented: "International Women's Day is not about making accusations and apportioning blame. It is about creating a level playing field where everyone, no matter their identity, is given a space and opportunity to perform at their highest capabilities. It's not just for the good of women. It is for the benefit of everyone.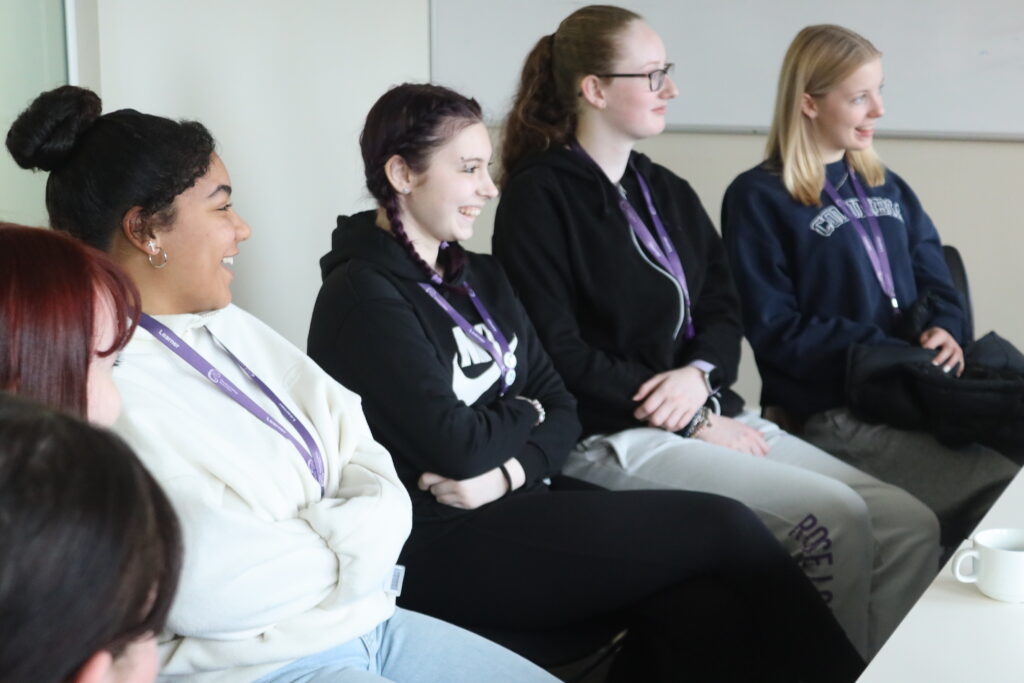 "Our predecessors made decisions based on limited information. I'm so glad to be part of this round table event which will enable youngsters to think more critically and make more evidence-based decisions."
Cheshire College previously invited Ije to its Ellesmere Port Campus in January, where she delivered inspiring talks at the on-site theatre, discussing topics of self-belief, building confidence and overcoming challenging circumstances.
Cheshire College are now accepting applications for September 2023 for those interested in studying a diverse range of subjects, designed to provide students with combined skills and knowledge that will fully prepare them for the next exciting stage of their life.   
Visit www.ccsw.ac.uk to find out more.