Cheshire College – South & West students performed spectacularly at The Professional Beauty Nail Competition 2023 in London. This year's competition saw a record-breaking 170 nail enthusiasts put their skills to the test, making the winners some of the most talented nail technicians to watch in the industry.
Competitors from Cheshire College, who studying toward their NVQ Level 3 Nail Services at the Ellesmere Port campus, participated in a broad range of categories from gel polish to artistic expression. Kati Clutton, a resident of Chester, also took home the award for Student Champion, thanks to her numerous wins across multiple disciplines.
Discussing her success at the event, Kati said: "It feels amazing, I'm over the moon, I really didn't expect it at all, so I feel really proud of myself."
Natasha Boothman, who also won the Nail Mood Board Award at the AHT Competition earlier this month, received two awards in the Catwalk Showcase and Learn a Skill categories. Natasha said that she was "really proud" of her success and noted that support from her tutor, Andrea Rimmer, had been essential to the team's collective success: "Andrea makes everything so easy, so none of us ever need to stress about having things or not having things. We couldn't ask for better support."
Lisa Flynn took home four medals from the competition and said that she would encourage prospective Nail Services students to compete professionally too: "Go for it and don't hold back. Once you get on a roll you learn so much. The feedback from judges and professionals really helps you to keep getting better and better."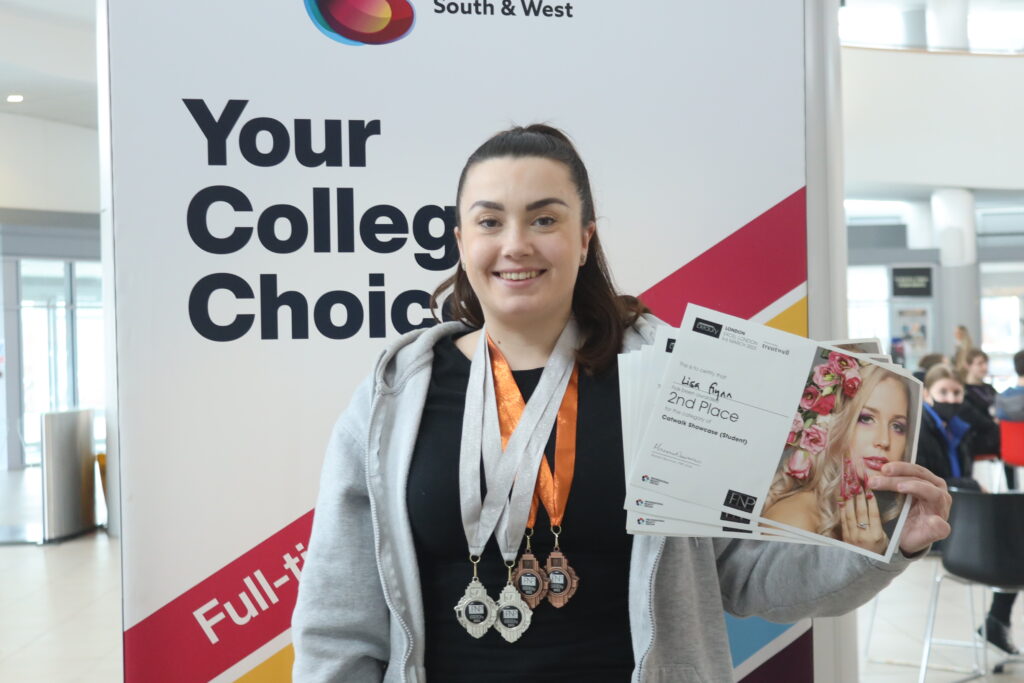 The students all have professional ambitions in the nail industry and believe that their numerous awards will be valuable assets for their futures. Sandra Komorowska, who secured third place in the Manicure category commented: "I'm planning to work in a salon, but I'd like to carry on competing professionally too. We have a couple of events coming up and they help you to have a lot more confidence."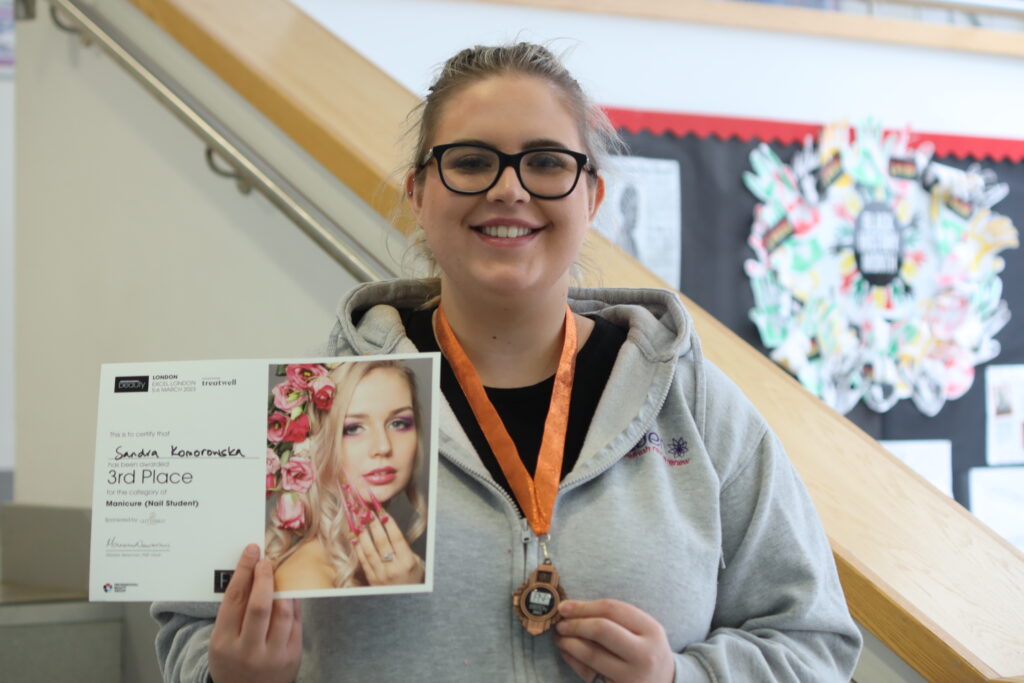 Nail Services tutor, Andrea Rimmer described the students as "a credit to Cheshire College", commenting: "They all have a fantastic attitude towards learning and their own development within the industry. We aim to give our students all the support we can, but it's their drive and determination which really helps them to excel. We couldn't be prouder of them."
Competition Winners
Kati Clutton – Student Champion, Manicure Student (1st place), UV Gel Polish Student (1st place), Salon Nail Student (1st place)
Natasha Boothman – Catwalk Showcase Student (1st place), Learn a Skill (2nd place)
Lisa Flynn – Manicure Student (2nd place), Catwalk Showcase (2nd place), Learn a Skill Student (3rd place), Salon Nail Student (3rd place)
Sandra Komorowska – Manicure Student (3rd place)
Hair and Beauty students at Cheshire College have access to cutting-edge facilities which enable them to develop their skills to the highest levels by providing real service to real customers.
Cheshire College are now accepting applications for September 2023 for those interested in studying a diverse range of subjects, designed to provide students with combined skills and knowledge that will fully prepare them for the next exciting stage of their life.
Visit www.ccsw.ac.uk to find out more.