Cheshire College's Level 3 Hairdressing learners have recently taken part in a Fantasy Hair competition, judged by local employers including College alumni Threza Peake and Leah Knapman from Fresh Hair Salon, and Chax from Chax Barbers!
The competition was part of the Hairdressing course's avant-garde hairstyling unit 'Creating an Image', which saw the Hairdressing learners collaborate with Media Makeup and Photography learners to bring together their designs with the hopes of wowing the judges.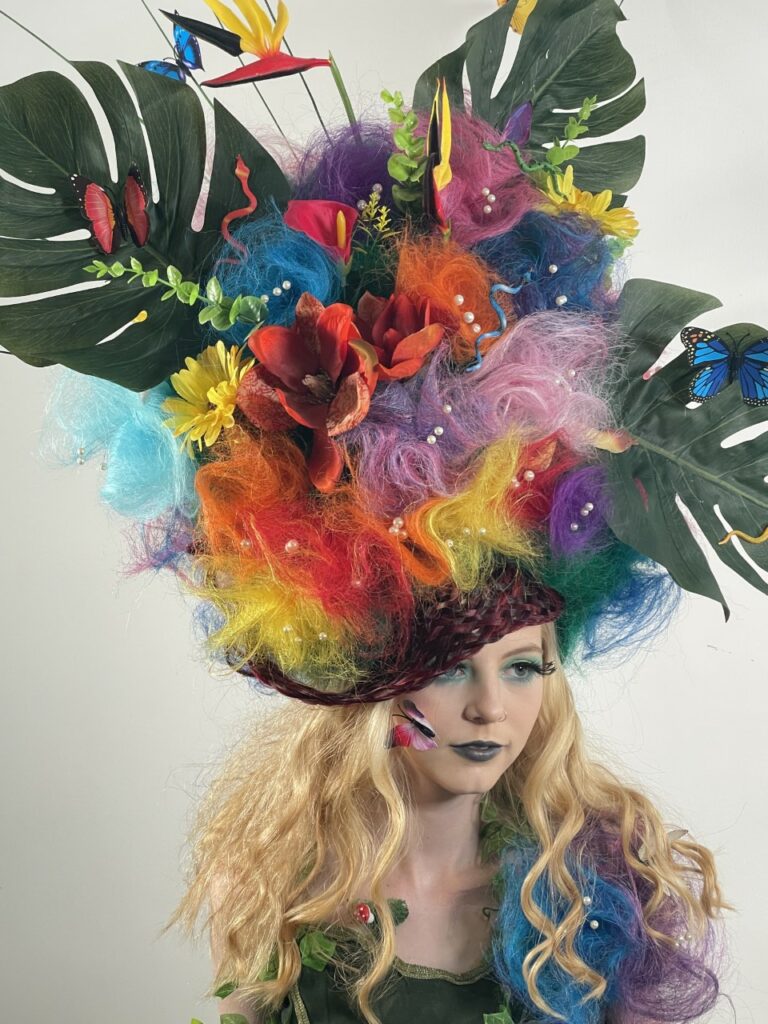 Each detail of the hairstyles created by the Level 3 learners were constructed from scratch using dyed hair to create a wide range of designs including umbrellas, thatched head pieces, and flowers.
Learners shortlisted by the judges included:
Lisa Brookes – 1st place
Lois Carrick – 1st place
Justina Stuckute
Georgia Edwards
Olivia Bailey
Lauren Wilson
Katie Molyneux
The first-place prize winners Lisa Brookes and Lois Carrick each received a travel size beauty set which included a hair dryer, diffuser and straighteners all donated by Schwarzkopf Professional.
Lisa Brookes, first-place winner for her Rainforest design, said: "I really enjoyed the whole experience, it has definitely given me a new sense of self belief and helped to boost my confidence. My tutor Anne Pickering helped to push me out of my comfort zone, and I couldn't believe that I won first place out of such an amazing selection of creations."
Anne Pickering, Lecturer in Hairdressing, said: "It was absolutely fantastic to see all of the learners create such inspiring and creative looks. It was a privilege to have welcomed past learners back to the College to judge our current learners, and especially welcome our employer partner Chax from Chax Barbers.
"The judges were all extremely impressed with the work that our learners created and I'm very proud of the effort they have made. I absolutely loved the fun, laughter and atmosphere in lesson today."
The learners who have been shortlisted by the judges can now progress to the regional Association of Hairdressers and Therapists Competition in March, with the hopes to reach the national finals which are held in Blackpool.
Applications are now open for courses starting in September 2022. To find out more about studying Hairdressing courses at Cheshire College, or to register for the College's next Open Evening which will be taking place on Wednesday 20th March between 5:30pm – 7pm, visit ccsw.ac.uk.