Learners at Cheshire College, the largest provider of post-16 education in the region, are educating and inspiring learners with initiatives designed to showcase industry careers and opportunities available through masterclasses, keynote speakers and demonstrations with leading industry partners.
Numerous employers including Brunning & Price, Doll Beauty, ENGIE, Amplo Commercial Finance, IG Creative, Mid Chester Hospitals, Chester Zoo and many more, deliver interactive presentations and workshops to help learners develop those important transferrable skills and traits required to thrive in real work environments.
Universities from across the UK, including Staffordshire University, The University of Manchester, University of Huddersfield, Sheffield Hallam University and Glyndwr University visit the Colleges three Campuses in Crewe, Ellesmere Port and Chester to offer personal statement, CV and interview skills drop-ins, allowing learners to gain further information, advice and guidance from admissions representatives.
In addition, learners have recently been joined by Crewe and Nantwich MP, Dr Kieran Mullan and A Level alumni, Director of Financial Services in HM Treasury, Gwyneth Nurse who both gave motivational career talks.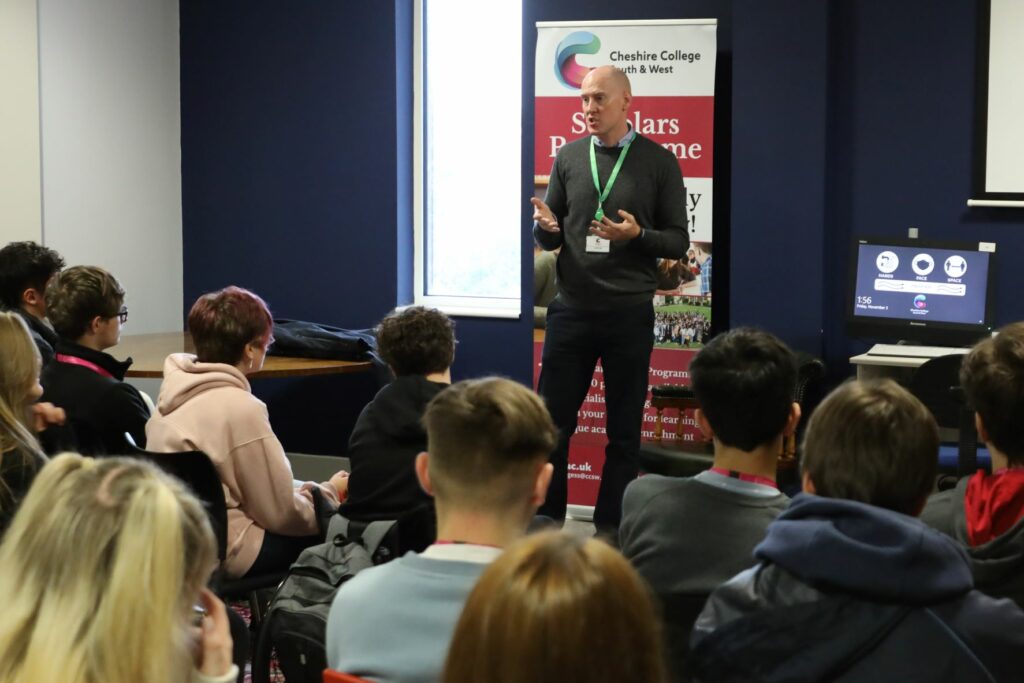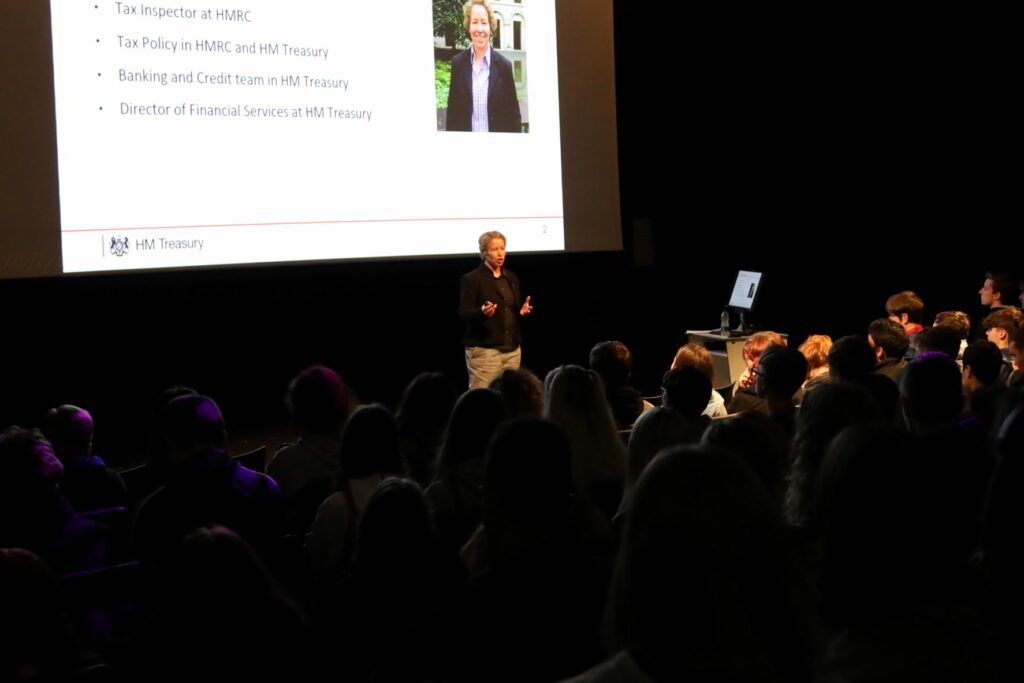 Carys Williams, A Level Politics, Criminology and Sociology learner, commented: "It was inspiring to have Kieran come into the College to learn about what he does as a politician and in his role as an MP. He was really engaging, and we were able to ask lots of questions about current issues in politics and what his view were on these. It's also inspiring for us as A Level Politics learners to know that he has progressed to be an MP in his political career and to give us the belief that we could aspire to do the same in our future careers."
Ruth Szolkowska, Vice Principal of Innovation, Curriculum & Quality at Cheshire College, said: "The idea of bringing together a number of leading organisations to deliver cross-College activities really stretches the boundaries of raising aspirations."
"It's vital we encourage learners to think about their futures to enable them to start developing potential career paths and we're committed to providing them with the highest levels of support."
"'It is important for us to recognise that not every career is linear and that the journey can be empowering. Change can sometimes be unsettling, but with hard-work and determination, there is nothing stopping us reaching our goals.
"Watching our learners take regular leaps of faith into the unknown and step outside of their comfort zone is inspiring, as with uncertainty comes new experiences, opportunities and confidence."
With an understanding that everyone has different ways of learning Cheshire College has a range of study courses available to suit individuals' learning styles, including Full-time Programmes, A Levels, T Levels, Apprenticeships and Higher Education courses. To find out more about Cheshire College, visit www.ccsw.ac.uk – Your Career Starts Here.