In aid of Guide Dog's UK, Cheshire College have launched their 2021 Christmas card featuring part-time learner, Scott Bailey and his guide dog Milo, walking past the College's three state-of-the-art Campuses in Crewe, Ellesmere Port and Chester, on a snowy winter night.
Christmas cards are a great way to spread cheer and let people know you are thinking of them over the festive period, especially when it comes to loved ones that live far away and, despite living in an age of digital communication, handwritten cards remain one of the most delightful and popular traditions of the festive season.
At the age of 27, Scott started to lose his sight after being diagnosed with diabetic retinopathy and was registered blind just three years later. As a dairy farmer by trade, Scott was unable to continue working in the industry. Scott joined Cheshire College's Crewe Campus in 2020 to gain new skills that would help him achieve his dream of becoming a Counsellor.
Scott and Milo are committed to raising awareness and helping others who are experiencing sight loss due to diabetes. This resulted in Scott recently being named a finalist of the Association of Colleges' Student of the Year Awards, which celebrate learners who stand out from the crowd, have gone above and beyond, whether in college or their local community.
The College's Christmas card follows the release of the Guide Dog UKs heart-warming festive advert, which follows Scott and Milo as they pick and decorate their Christmas tree with family.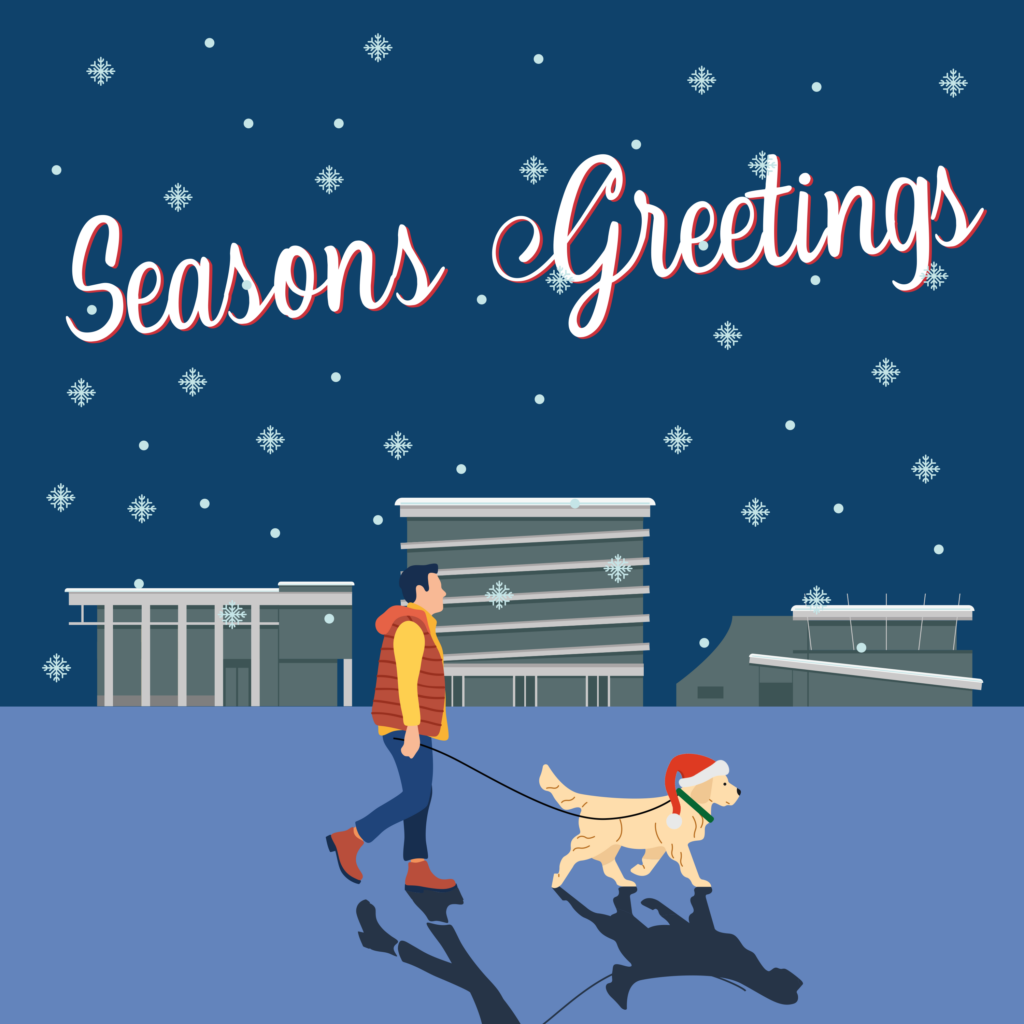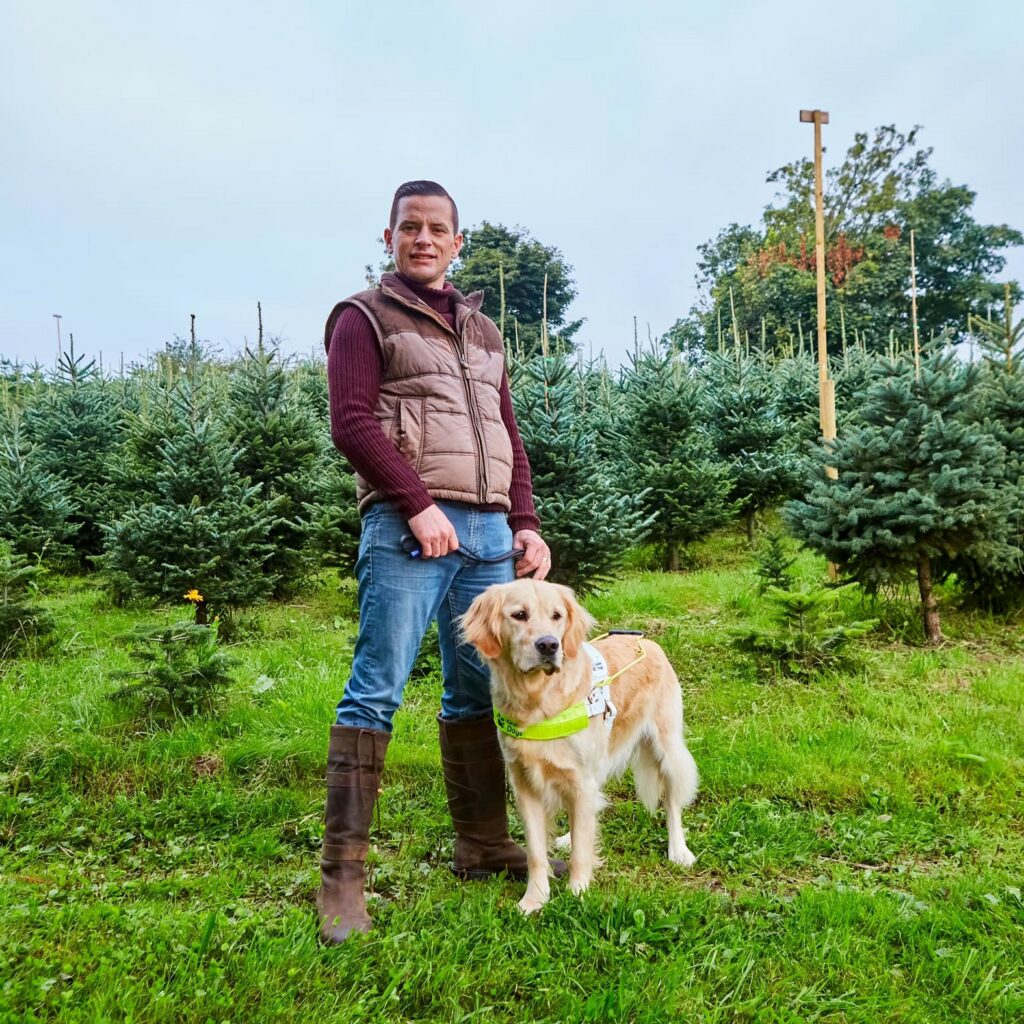 Dhesi, Principal and CEO at Cheshire College commented: "Inclusivity and making education accessible to all is hugely important to us here at Cheshire College and I'm extremely proud of the high-quality support we have in place to help learners succeed, develop and progress.
"When you speak to Scott's tutors, the words they use to describe him are 'kind', 'giving', 'supportive', 'inclusive' and what makes him stand out from the crowd is his dedication to succeeding, not only improving himself but also empowering others to do the same.
"I am delighted that we are able to work in collaboration with Guide Dogs UK to help raise awareness and vital funds for such an incredible cause."
To support Guide Dog UKs ambition of creating 'a future where every person with sight loss has the confidence and support, they need to live their lives to the full', all proceeds raised from the sale of Christmas cards will be donated towards their life-changing services.
You can download a digital version of the College's Christmas here and make an online donation can quickly and easily via the Guide Dogs UK website.
If you are interested in studying at Cheshire College – South & West, or for more information, call 01270 654654 (Crewe Campus), 01244 656555 (Ellesmere Port & Chester Campuses), or visit www.ccsw.ac.uk - Your Career Starts Here.