Several apprentices and employers were commended yesterday evening at Cheshire College – South and West's Apprenticeship Awards Ceremony. The annual event celebrates the outstanding contributions of apprentices, as well as the positive impact of their employers.
Cheshire College hosted the Apprenticeship Awards at their Crewe Campus for the first time in the event's eighteen-year history. Coinciding with National Apprenticeship Week, the ceremony saw more than one hundred guests in attendance, and twelve awards presented to the winners.
The awards ceremony was supported and sponsored by local employers including South Cheshire Chamber of Commerce, who have worked closely with apprentices and benefitted from their skills.
Reflecting on the importance of apprentices in the workforce, Dan Hardy, Manager at Greif UK, said: "I think it's really important that we support young people and give them a good start to their career. Apprenticeships give you the opportunity to grow and develop, and that's what it's all about for us."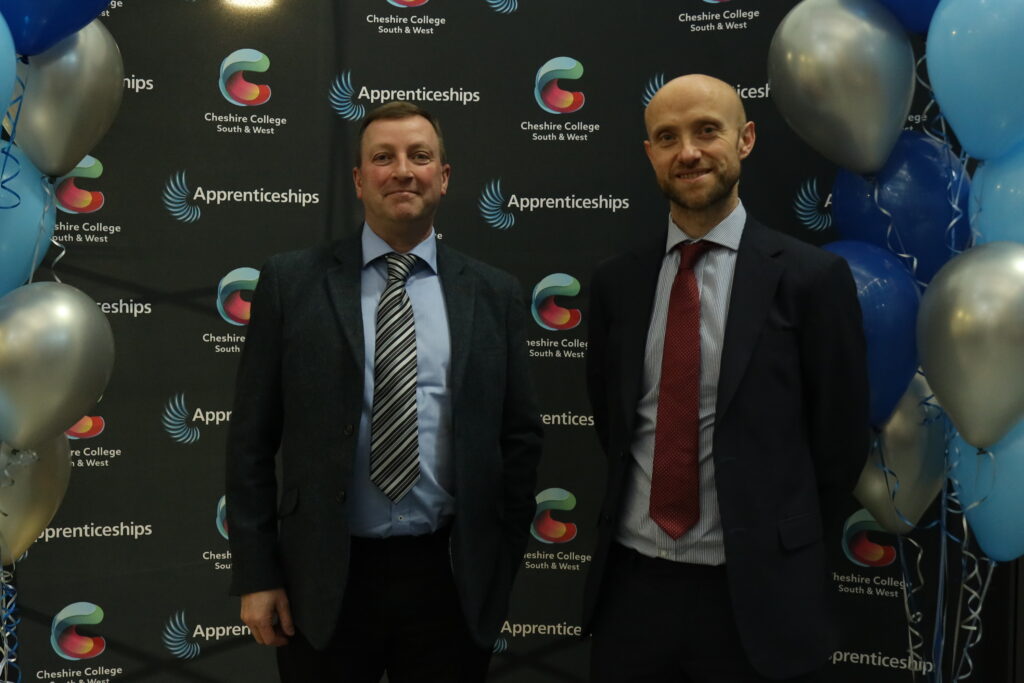 The theme for National Apprenticeship Week 2023 was Skills For Life. When asked about this, Joshua Hallam, winner of the Business Administration Apprentice of the Year award commented: "You really learn the value of hard work as an Apprentice, and you learn to put yourself out there and throw yourself at every opportunity. I think anyone can apply to be an Apprentice and everyone has it in them to do it. Cheshire College have put me in a really good position to succeed."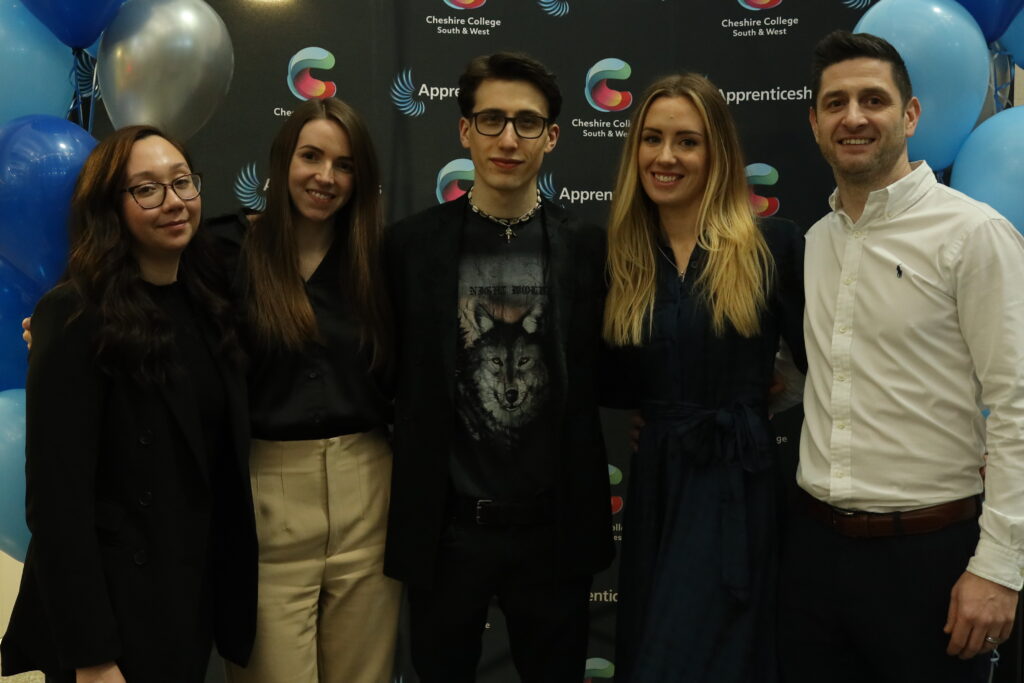 Sustainability also played an important role in the event, in accordance with the College's commitment to go green. The trophies were made from recycled materials and guests were given eco-friendly gift bags.
Karen Roberts, Assistant Principal – Apprenticeships and Employer Engagement, commented: "The Annual Apprenticeship Awards provide a fantastic opportunity to celebrate the hard work, determination and development of our students. All the award winners are living proof of just how valuable apprenticeships are to the community, businesses and the wider economy."
Jasbir Dhesi OBE, Principal and CEO of Cheshire College, added: "We are all exceptionally proud of last night's winners; a sentiment which I'm sure is shared by their friends, families and colleagues. All the nominated apprentices have worked incredibly hard, and their efforts haven't gone unnoticed.
Our Apprenticeship Award winners demonstrate the varied opportunities that our high-quality apprenticeship programmes can provide. The College currently has over 1,000 apprentices, works with over 500 local, national and international employers, and delivers apprenticeships across a wide range of subject areas. As a College, we are very proud of our apprenticeship offerings and we will continue to champion the work of apprentices and their employers going forward."
Full list of the 2023 Apprenticeship Award winners:
Joshua Hallam – Business Administration Apprentice of the Year
Rhys Hodges – Construction Apprentice of the Year
Helen Husa – Health, Care, Dental and Pharmacy Award
Natalie King – Education and Training Apprentice of the Year
Tyler Penman – Engineering and Manufacturing Apprentice of the Year
Lillie George – Retail and Commerce Apprentice of the Year
Mickey Rischmiller – National Grid Apprentice of the Year
Zachary Carnall – BAE Systems Apprentice of the Year
Matthew Ward – Cheshire Fire Apprentice of the Year
James Millington – Bentley Apprentice of the Year
Greif – New Apprentice Employer of the Year
Trac Precision Solutions Ltd – Employer of the Year
Jessica Taylor – Cheshire College Apprentice of the Year
Michael Johnson – Award for Outstanding Contribution
To find out more about becoming an Apprentice, visit www.ccsw.ac.uk, email apprenticeships@ccsw.ac.uk or call 01270 654654 / 01244 656555.
If you are an employer interested in benefitting from an Apprentice, email employers@ccsw.ac.uk or call 01244 656 499.