Cheshire College – South & West performed exceptionally well in the bricklaying category at the Cheshire & Warrington Skills Competition, hosted by Warrington & Vale Royal College.
Apprentice Chris Haseler from Cheshire College's Crewe Campus was entered for the senior category, and Ellesmere Port's Trent Dauda was entered in the beginner's category.
Chris won first place at the end of the competition and Trent was highly commended for his bricklaying abilities. When asked about his success at the competition, Chris commented: "I was pretty happy about it. I thought I was going to get an alright placement because there was some strong competition, but I didn't expect to win. Then I got first place, and it was a great feeling."
Chris had been drawn to bricklaying after practicing with his father when he was younger. When he left school, he decided to pursue an apprenticeship in the profession. He said that he would encourage other aspiring bricklayers to do the same, and to enter competitions wherever possible, instructing them to always 'remember the basics' as a key to success.
Lecturer in Brickwork, Mark Nowell said: "We knew Chris would win. He's an extremely talented bricklayer, and we had every confidence in him during the competition. He produces consistently excellent work, and we have no doubt that he's got a bright future ahead of him."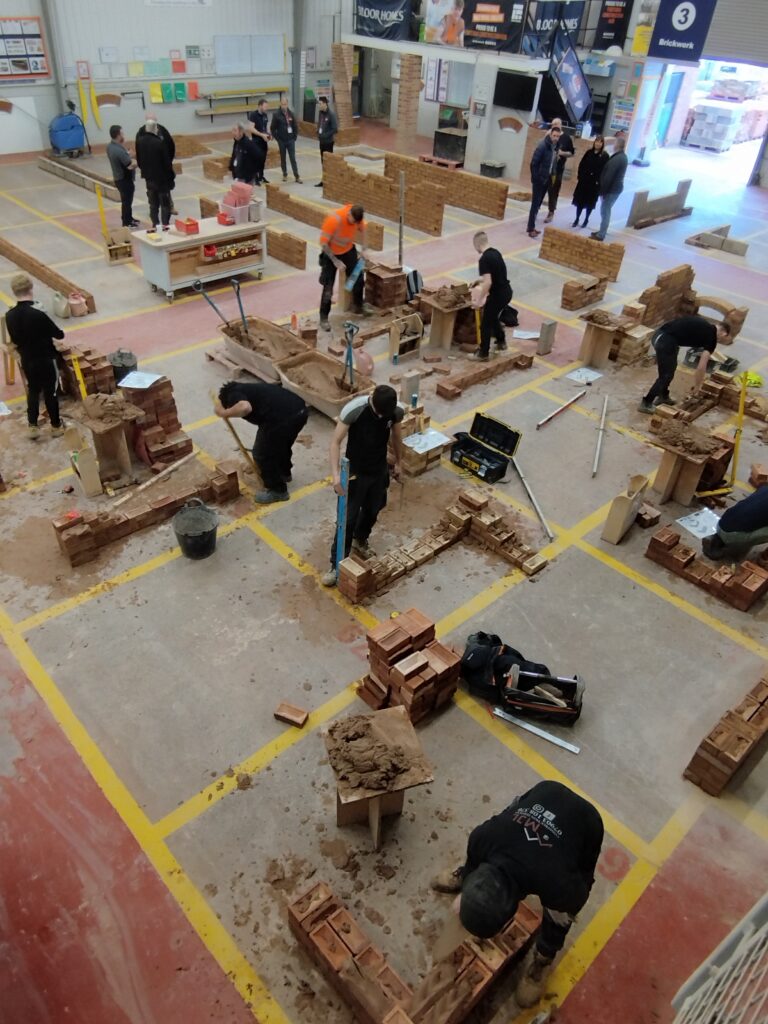 Cheshire College has over 1,000 Apprentices, works with over 500 local, national and international employers and delivers Apprenticeships across a wide range of sectors including, Construction & Building Services, Health, Public Services & Care, Engineering & Manufacturing, Information & Communications Technology, Retail & Commercial Enterprise, Education & Training and Business, Administration & Law.
To find out more about becoming an Apprentice, visit www.ccsw.ac.uk, email apprenticeships@ccsw.ac.uk or call 01270 654654 / 01244 656555.
If you are an employer interested in benefitting from an Apprentice, email employers@ccsw.ac.uk or call 01244 656 499.
Visit www.ccsw.ac.uk to find out more.