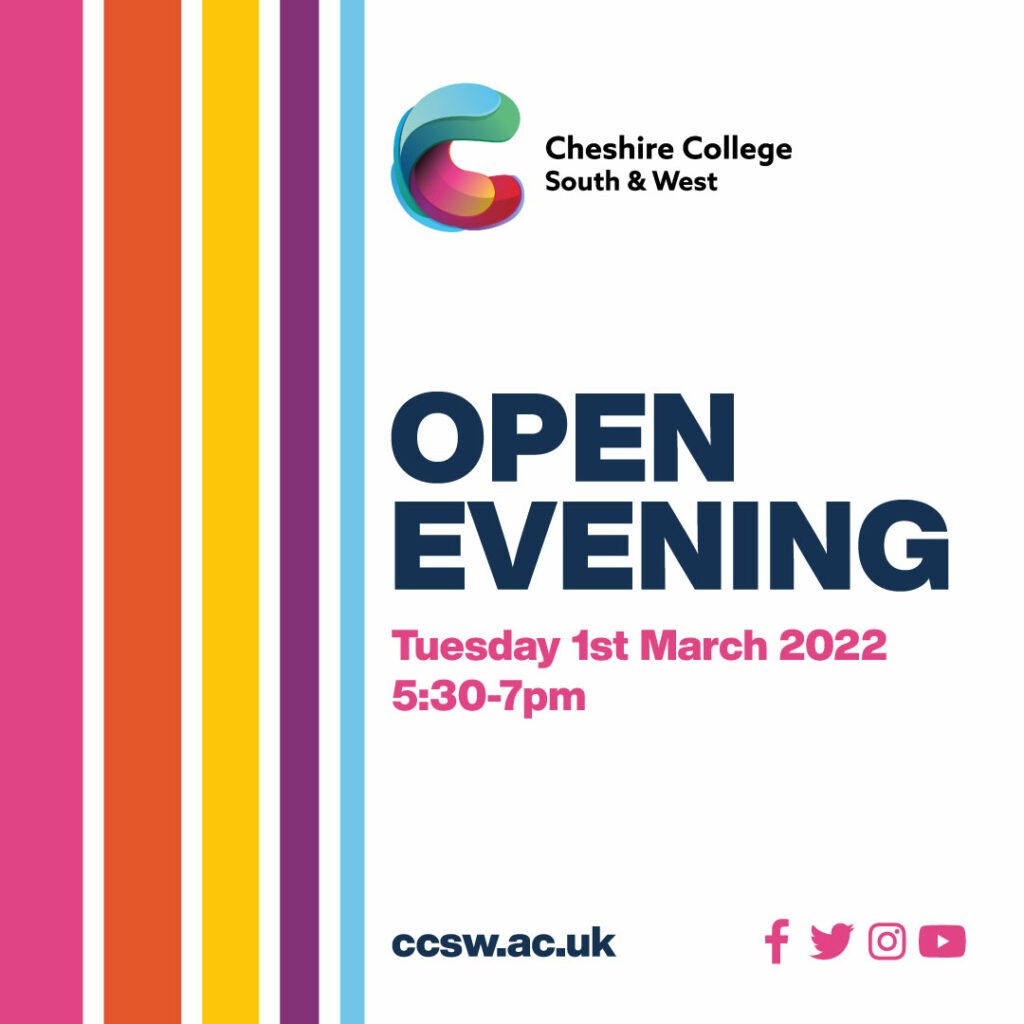 The largest provider of post-16 education in the region, Cheshire College – South and West, are opening their doors for their Open Evening event on Tuesday 1st March from 5:30-7:00pm across their three Campuses in Crewe, Ellesmere Port and Chester.
With a wide range of activities taking place throughout the evening, attendees can engage with subject-specific taster sessions, gain an insight into learner life, and find out more about the College's excellent support from the Bursary and Transport team.
The College offers a range of courses from Entry Level to Level 7 and provides learners with the skills, experience and qualifications that will prepare them for their future career or higher-level study and encourage them to become confident individuals who will make valuable contributions to businesses and the economy.
Dhesi, Principal and CEO, commented: "Our Open Evenings are often the start of a learner's journey after they attend our Campus events and explore our fantastic facilities. I am very much looking forward to meeting all of our prospective learners on 1st March.
"This is not only an opportunity to show them how incredible our College truly is, but also to talk to them about all of the brilliant things that we have planned for the future, including our mission to enhance digital skills."
To attend the Open Evening, you can register your place here or just come along on the evening. By registering your place, you can keep up-to-date with the latest news and what's happening on the evening. 
Need more information? Get in touch:  
Email: info@ccsw.ac.uk  
Call 01270 654654 for the Crewe Campus or 01244 656555 for the Ellesmere Port and Chester Campuses  
Or message us on social media! 
If you are unable to attend this particular event, don't worry – the College will be hosting another Open Evening event on Wednesday 20th April from 5:30-7:00pm.