The importance of digital skills and access to technology has never been more apparent than it is today and Cheshire's largest provider of post-16 education, Cheshire College – South and West have launched a range of part-time digital courses, designed to boost digital skills, enhance career pathways, and develop confidence within the local community.
The demand for digital occupations has continued to rise over the past year across nearly every region in England, highlighting the importance of digital skills. It is very clearly becoming necessary to keep updated with the latest advances in modern technology, regardless of whether you are currently in an IT-based career.
Courses on offer at Cheshire College include:
Cyber Security
Digital Marketing
Understanding Coding/Coding Practices
With the help of expert teaching staff and small and friendly class sizes, learners can excel and achieve widely recognised qualifications which can either support them back into employment, progress in their current role or advance to higher-level study.
The digital courses run on various days and times throughout the week at the College's state-of-the-art digital campuses and can also be part-funded or even free* depending on individual circumstances and household income.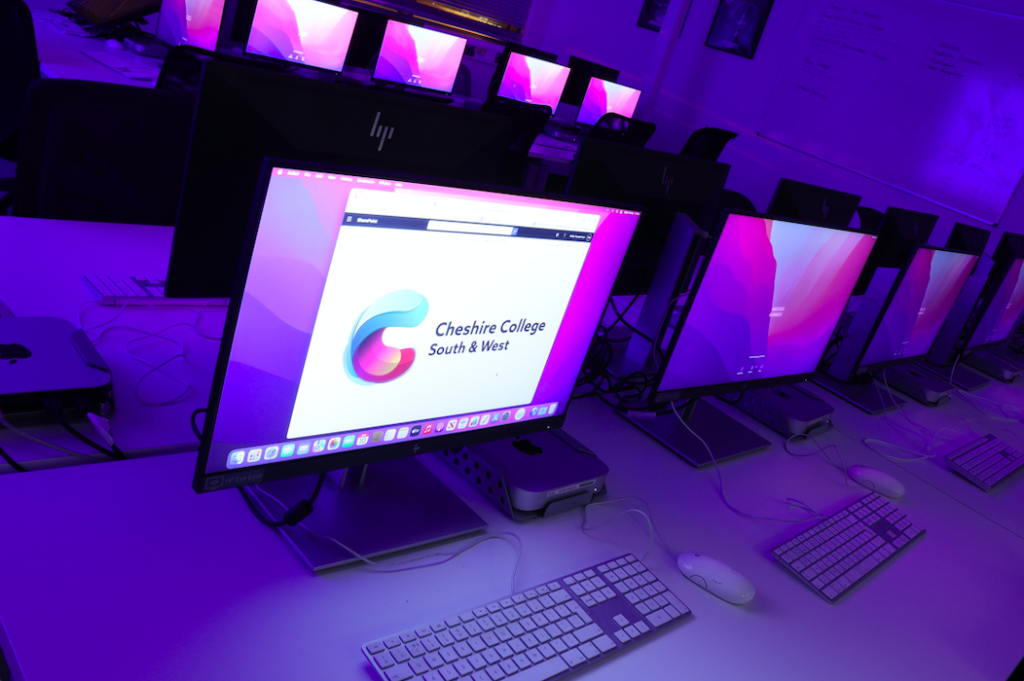 Neil Borg-Olivier, Assistant Principal – Curriculum at Cheshire College, commented: "In the fast-paced, ever-changing world we live in, possessing digital skills and expanding your knowledge is key to continued success.
"Here at Cheshire College, we want to support adults within the local community to achieve their goals. With the top-quality tuition and learning environment that we provide, I am confident any learner on our digital courses will enhance their skills and have the knowledge to keep up to date with the modern advances in technology."
In addition, The College is one of a few Further Education providers chosen to deliver digital and STEM-related training and education to as many residents as possible across the region, thanks to funding from the Local Enterprise Partnership (LEP).
Over the five-year project, it is expected that over 7,500 learners, from more than 60 local schools, will benefit from access to the equipment, inspiring more young people than ever to progress onto higher-level courses and skilled employment within digital sectors.
Enrolment onto one of the College's part-time course programmes has never been simpler with the introduction of online applications to make it as easy as possible for learners to get started and dedicated enrolment events taking place on:
Crewe and Chester Campuses – Tuesday 11th January 2022  
Ellesmere Port Campus – Thursday 13th January 2022   
Visit www.ccsw.ac.uk/part-time-courses/ to explore the full range of courses available.