As the region's largest provider of post-16 education, Cheshire College is committed to ensuring learners are able to make the most out of their time studying at one of their state-of-the-art Campuses in Crewe, Ellesmere Port and Chester.
As well as helping learners during their course, the College can support with advice before learners even join and when embarking on their next steps into employment, further study or on to university.
This year, Cheshire College has introduced even more great initiatives to ensure learners have the best experience possible with them. Alongside the College's hugely popular free transport provision for learners living over one mile away from their chosen Campus, from September 2021 all learners will be able to take advantage of a free breakfast every morning from the College's Campus Canteens.
The College's Super Six Support Services comprise of:
Bursary and transport
Careers
Learner Services
Learning Support
Personal Development Tutors
School Partnerships
Before even applying to study at the College, learners will have had an opportunity to meet with our School Partnerships team, who work with schools across Cheshire and neighbouring counties, to offer a variety of activities to enable learners to find out about their options. Throughout the summer months, the College's School Partnerships team will be offering Campus tours and personalised call backs for anyone that is interested in applying for a course starting this September.  To request an appointment for a Campus Tour click here.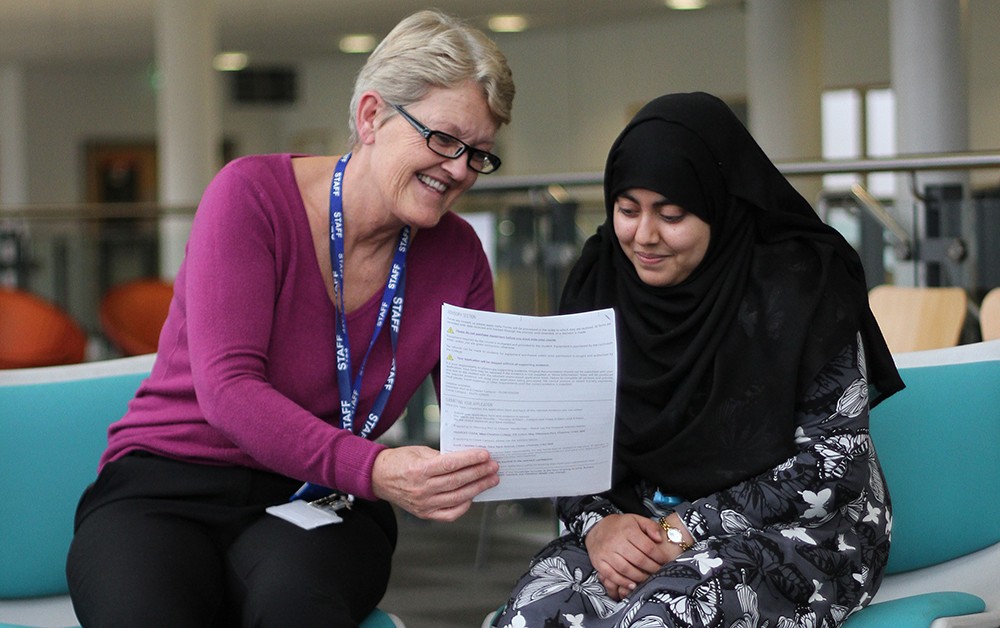 Before, during and after completing a College course, learners can access the College's client-centred, confidential and impartial Careers team, for support with a range of topics, including career planning and employability skills. 

Learners travel to College from Cheshire, Staffordshire, Shropshire, Merseyside, North Wales and beyond. Taking the stress out of the College commute, transport is free* to all full-time learners aged 16-18. The College also provides information and advice on a range of bursaries and other financial support available, which could help pay for things such as equipment and trips. Making a comeback in September, all learners will be able to enjoy a free breakfast on days they have timetabled lessons.

The Colleges' Learning Support team have a wealth of experience and knowledge in helping learners who have physical and learning difficulties and specialist staff work closely with learners, both in groups and on an individual basis to ensure the individuals needs are met. 

Personal Development Tutors, commonly known as PDTs, work with all other support services to provide a holistic approach in the development of each individual learner and are there to guide both academic and wellbeing obstacles. 

There are a variety of different study environments across all three Campuses that can support a range of preferences which includes space for quiet and group study. Each Learning Resource Centre has an expert team to help enhance learners' skills and is equipped with a wide range of books and online resources to support particular courses. 

Chris Baggs, Director of Learning and Learner Services, commented: "Here at Cheshire College, not only do we provide learners with the academic qualifications that will prepare them for their future careers, we are committed to ensuring they are fully supported before, during and after College so they are able to confidently make informed decisions for themselves.

"As one of the leading training providers for young people, adults and Apprentices across the Cheshire region, everyone can benefit from the support and guidance available from our teams."

All support services are available in person, online, email or phone and are designed to help learners succeed. 

To secure your place on a course starting September 2021 at Cheshire College – South & West click here.