Cheshire's largest provider of post-16 education has launched a range of new part-time courses for adults to upskill, retrain and futureproof their career in a range of industries. Designed specifically to be relevant in the workplace, Cheshire College's part-time courses aim to update learners' knowledge and skills to ensure they reach their full career potential.  
 
With courses available across a range of departments including Business, Construction, Engineering, Catering, Fitness and Health & Beauty, learners can enrol on a course that suits them at a time that suits them with flexible delivery and start dates to ensure they're able to achieve their goals with study that fits around their lifestyle.     
Also included in Cheshire College's part-time study provision for this September is their nine-week 'Stream Fast-track' course in Digital, Maths and English for adult learners to refresh their knowledge and develop confidence in these highly desired skill areas, as well as their National Skills Fund courses. 
The National Skills Fund was launched in April after a £2.5 billion investment by the Government to help adults across the UK gain the valuable knowledge required by employers to enter key sectors. In response, the College selected National Skills Fund courses which meet the skill requirements across the region and these are fully-funded flexible study programmes adults aged 19-years or over can study for free if they're looking to achieve their first Level 3 Qualification.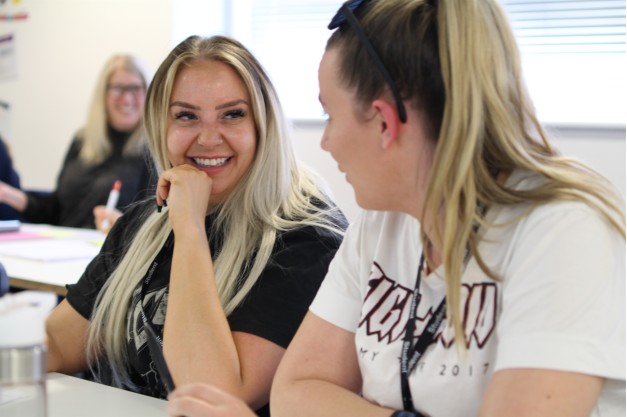 James Eagney, Assistant Principal of Quality at Cheshire College, commented: "We're really excited about the part-time courses we're delivering at Cheshire College this year. The courses running provide a real opportunity for adult learners to upskill and meet their educational and career goals.

"Whether you're looking to upskill or change career and retrain, we have a range of courses that have been purposefully selected to meet the demands across Cheshire and give adults within our local communities the very best possible chance of career success."
All of Cheshire College's part-time courses are taught by industry professionals in real work environments and many of the qualifications could also be part-funded or even free, depending on individuals' circumstances. The College can also help support adults wishing to study some of their courses with an Advanced Learner Loan.  
 
To find out more about Cheshire College's part-time courses and apply online visit https://www.ccsw.ac.uk/part-time-courses-for-adults/.  
There's never been a better time to 'Get In, Stand Out'. Attend one of Cheshire College's on Campus enrolment sessions taking place between 9am-4pm every weekday to secure your place.